I love a good high street find, especially when it comes in the form of a cozy H&M spring sweater. If you're anything like me, sometimes it's the more inexpensive pieces that become the most cherished.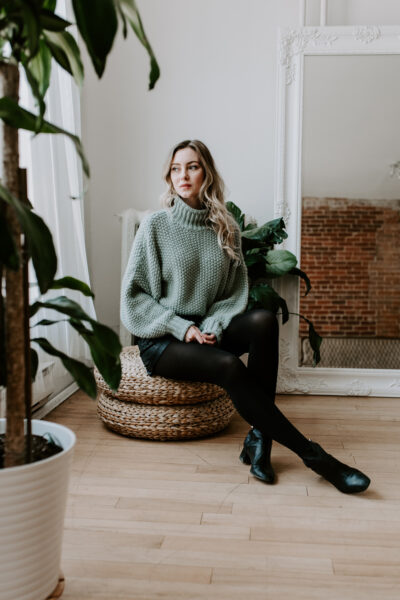 A Céline bag, for example, while extremely covetable & not inexpensive, ultimately can be replaced. This cozy $30 H&M spring sweater from last season, on the other hand? I've worn it so much that the cost-per-wear has got to be something like 0.05 cents, or less. There's something about the minty hue and perfect shape that makes it look more luxe than it really is. I find myself reaching for it so much more often than any of my designer knits.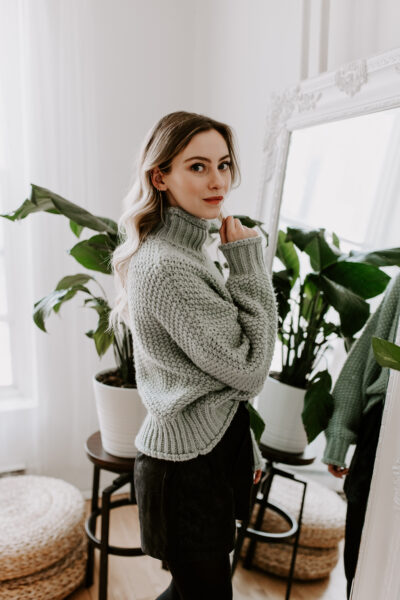 Same thing with these long sold out Highline Collective shorts. I found them super discounted on a sale rack at The Bay. They were missing the tie belt they're supposed to come with, which I'd likely have removed anyways. The shiny faux-suede is comfortable, but doesn't look cheap, or not nearly as cheap as they really were.
The shape and length are just what I feel like wearing this early spring. Immediately, they were put in heavy rotation, even moreso than my real leather shorts that cost 10x as much. Sometimes I like to dress them up with a lace blouse (and we all know how much I love a lace find.) Other times, I like them styled casually like I have here. In the summer, I look forward to wearing them with a plain white tee and ankle boots.
Is it just me? There's something about finding something so good for so cheap. It makes it more painful when they inevitably wear out, simply because you know you'll never find something you love that much for so little again. If you can relate, I'd love to know your most cherished fast fashion find of late! Especially if it's still available so I can grab it too ;).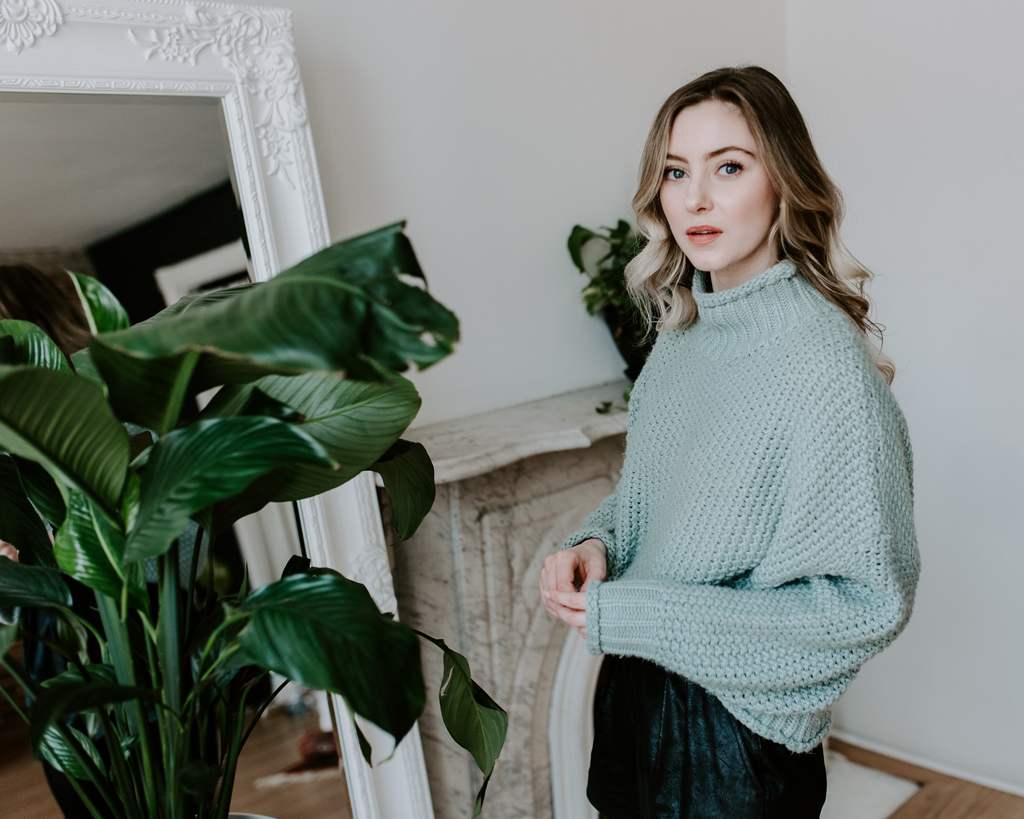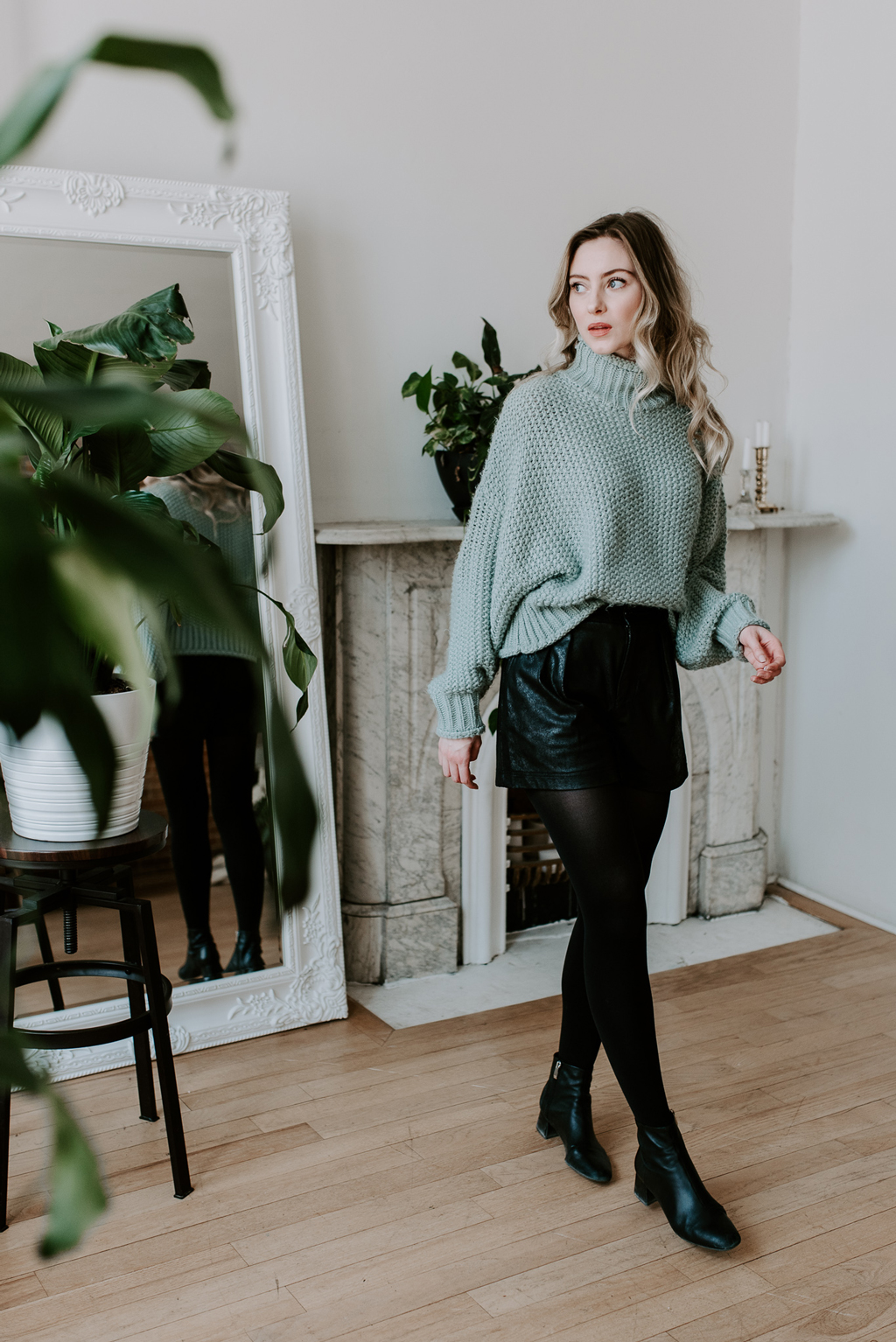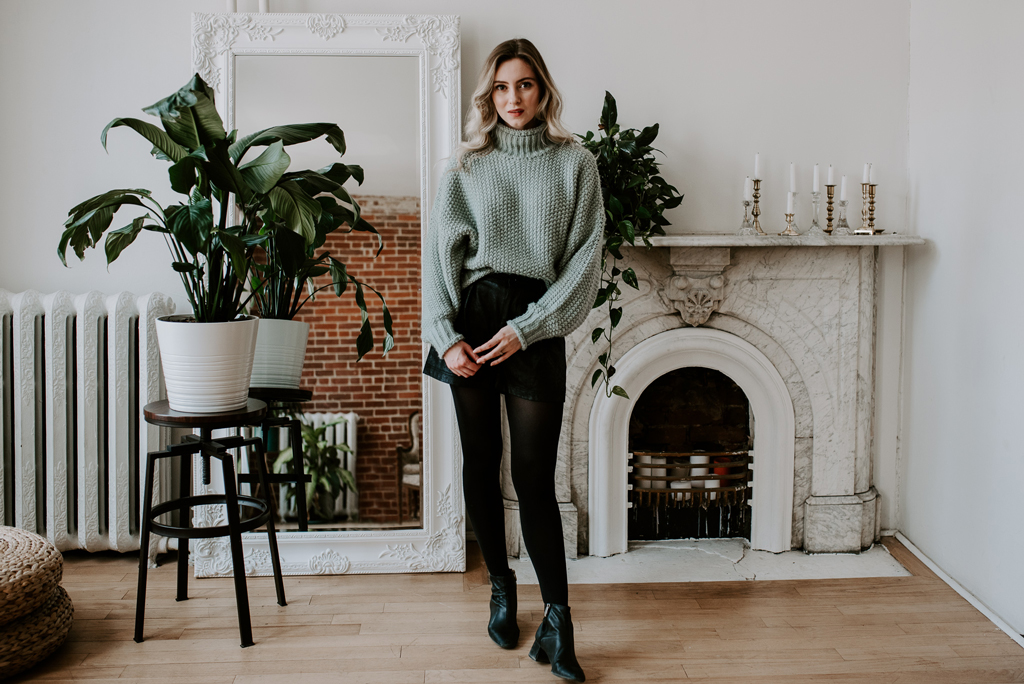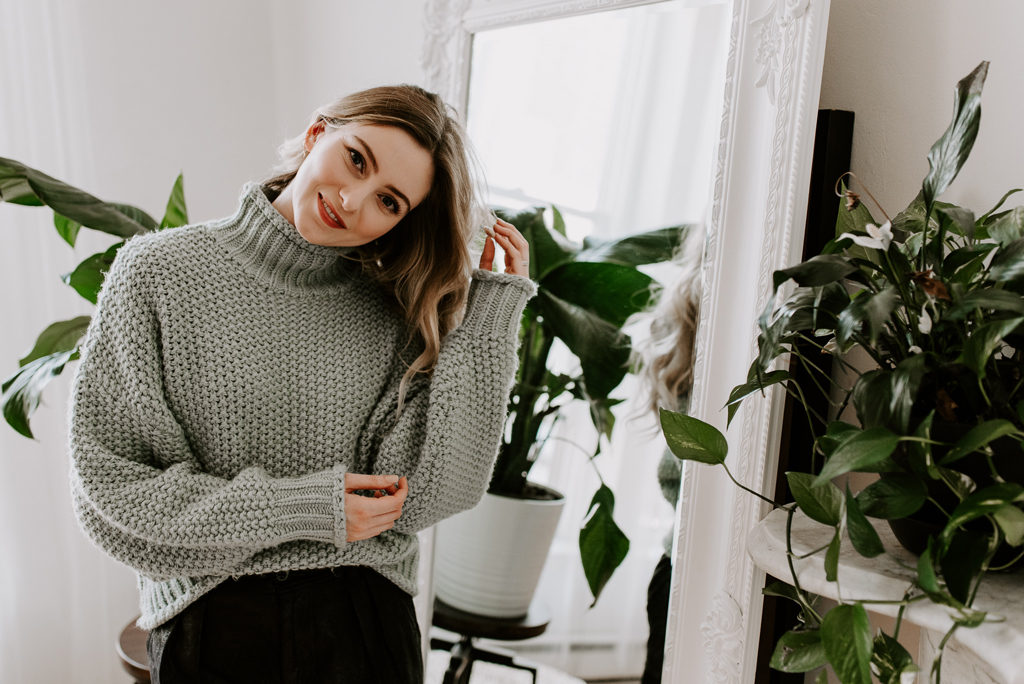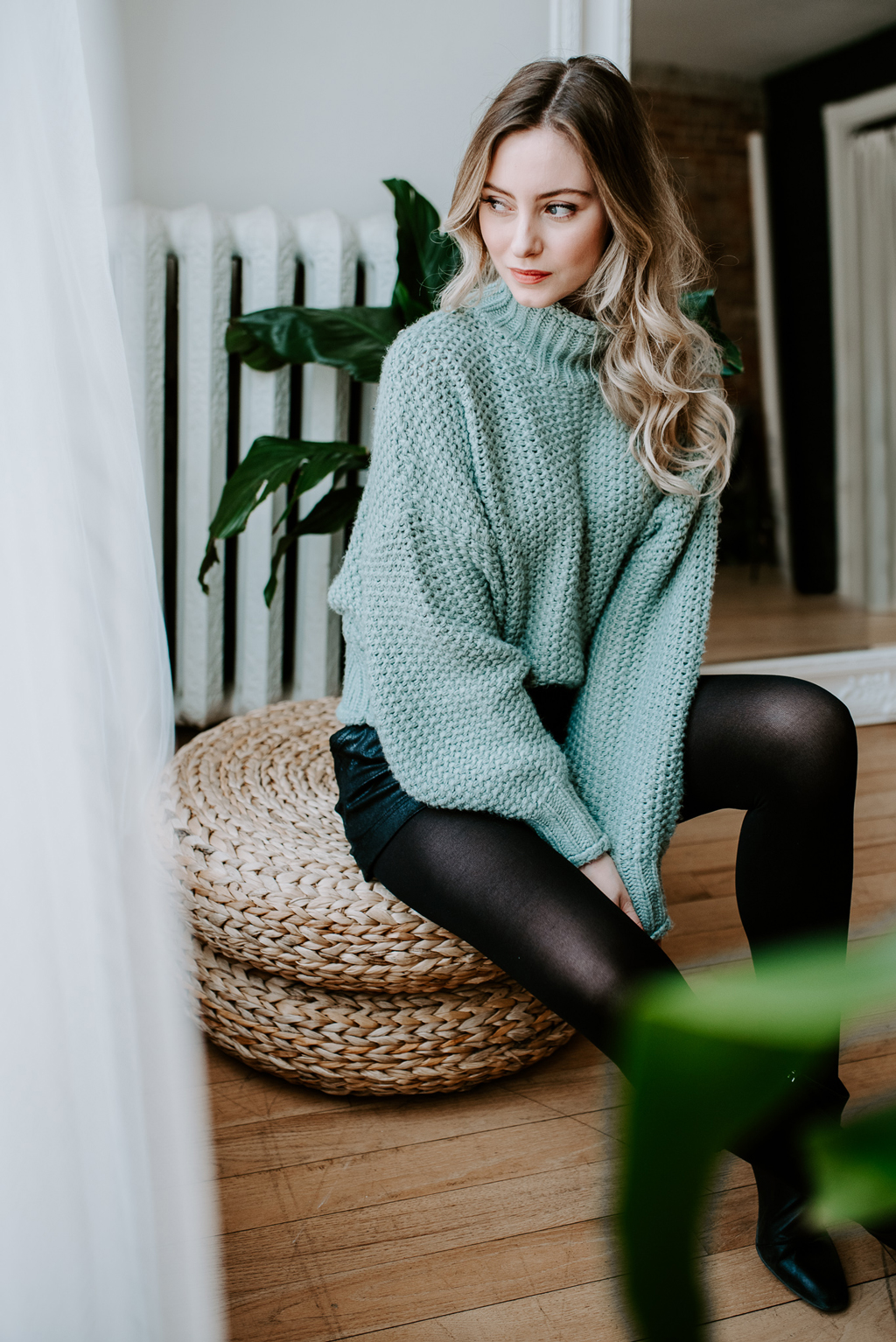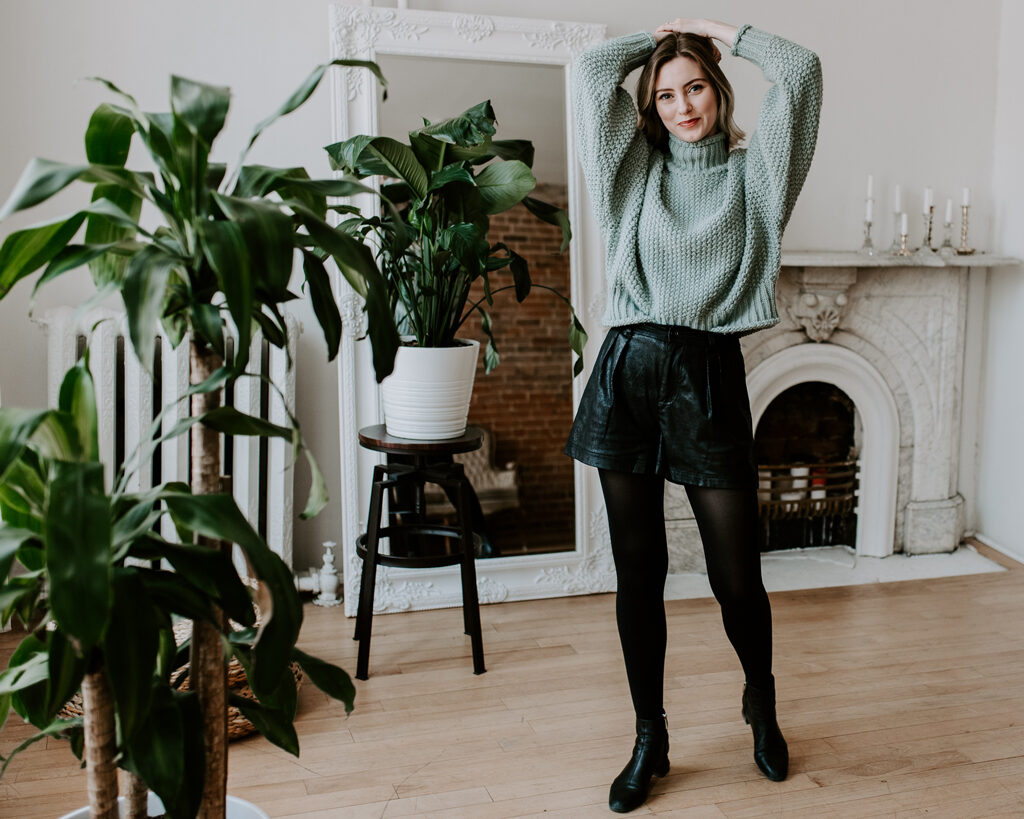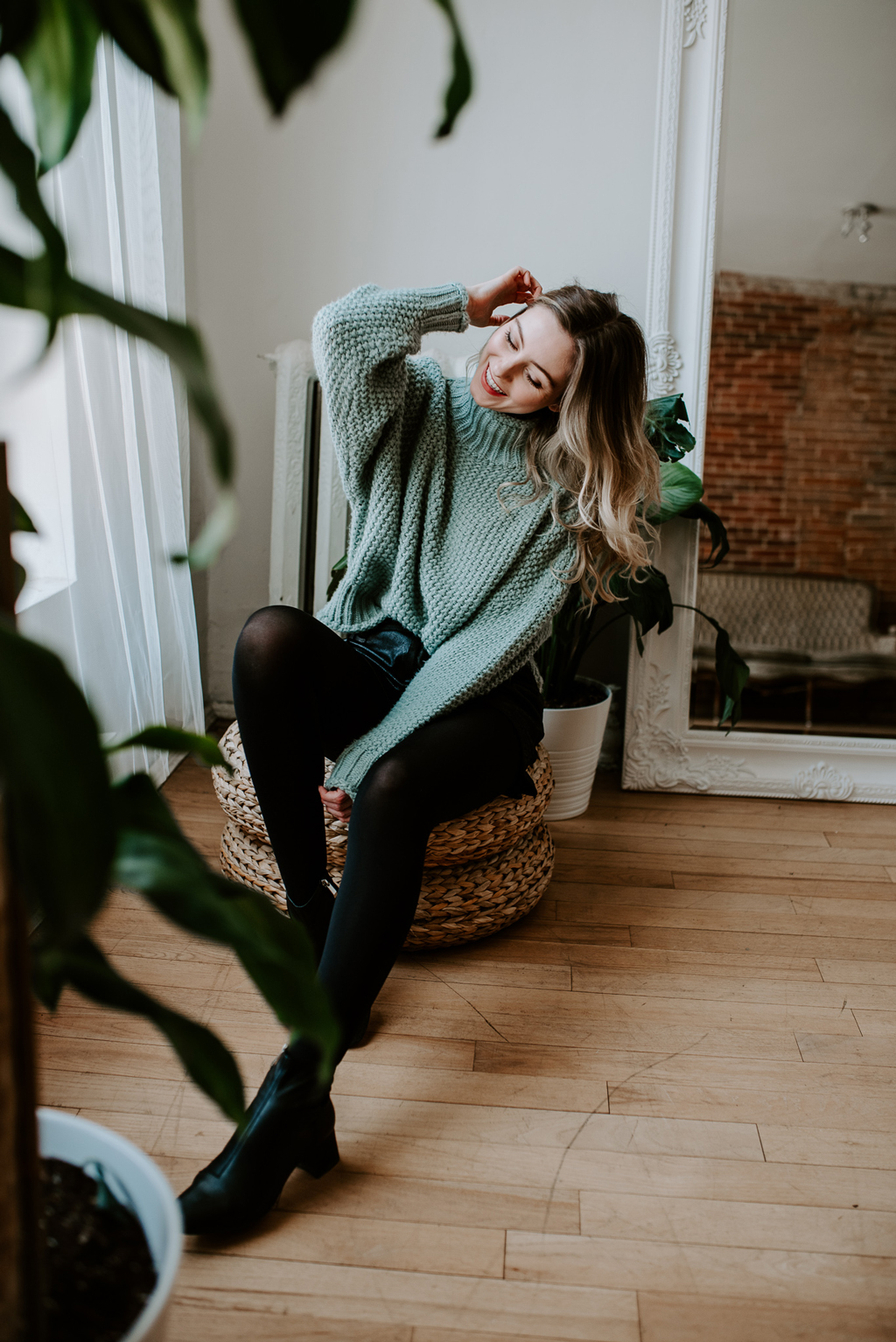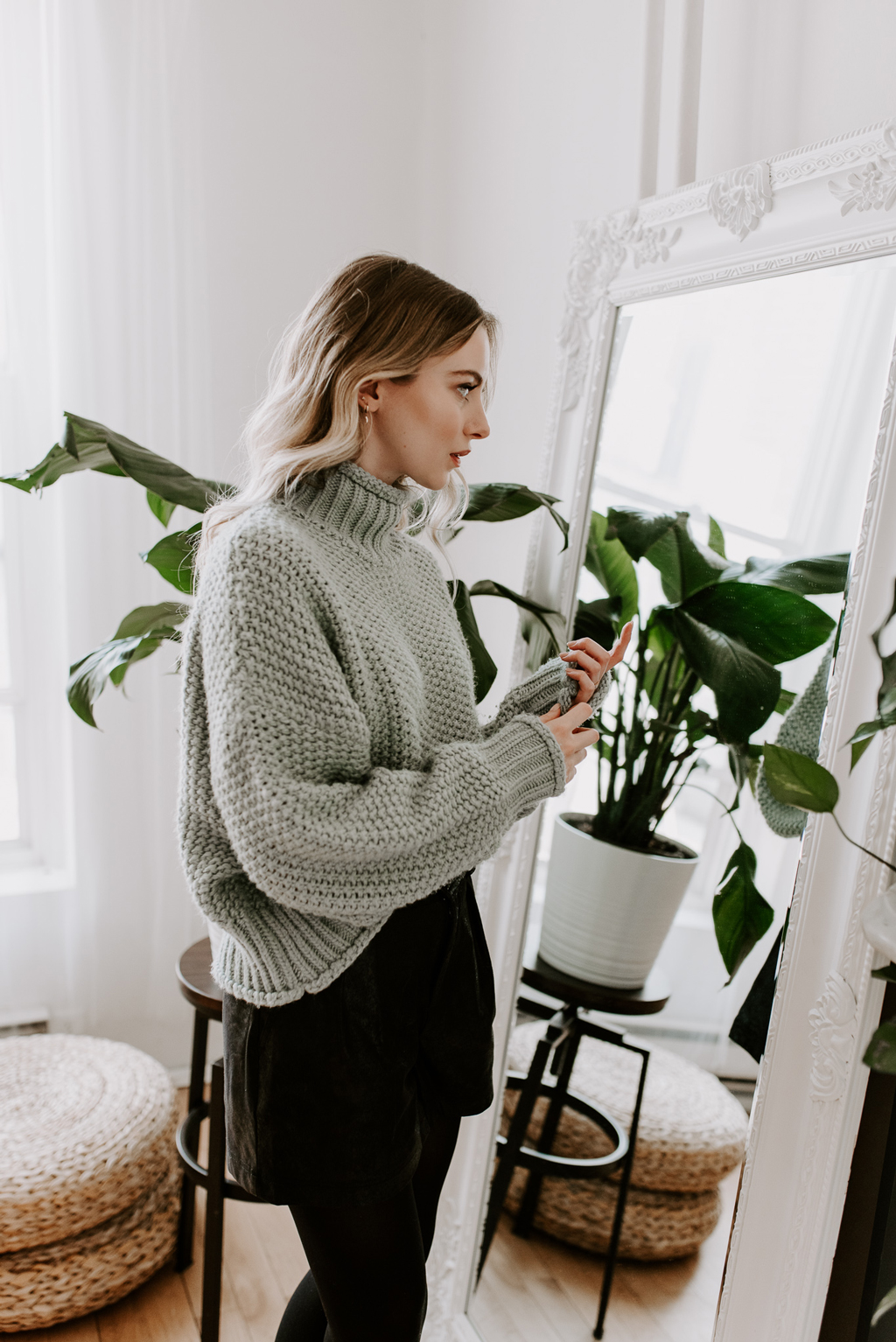 cozy knit leather shorts mint green outfit ideas spring fashion spring style