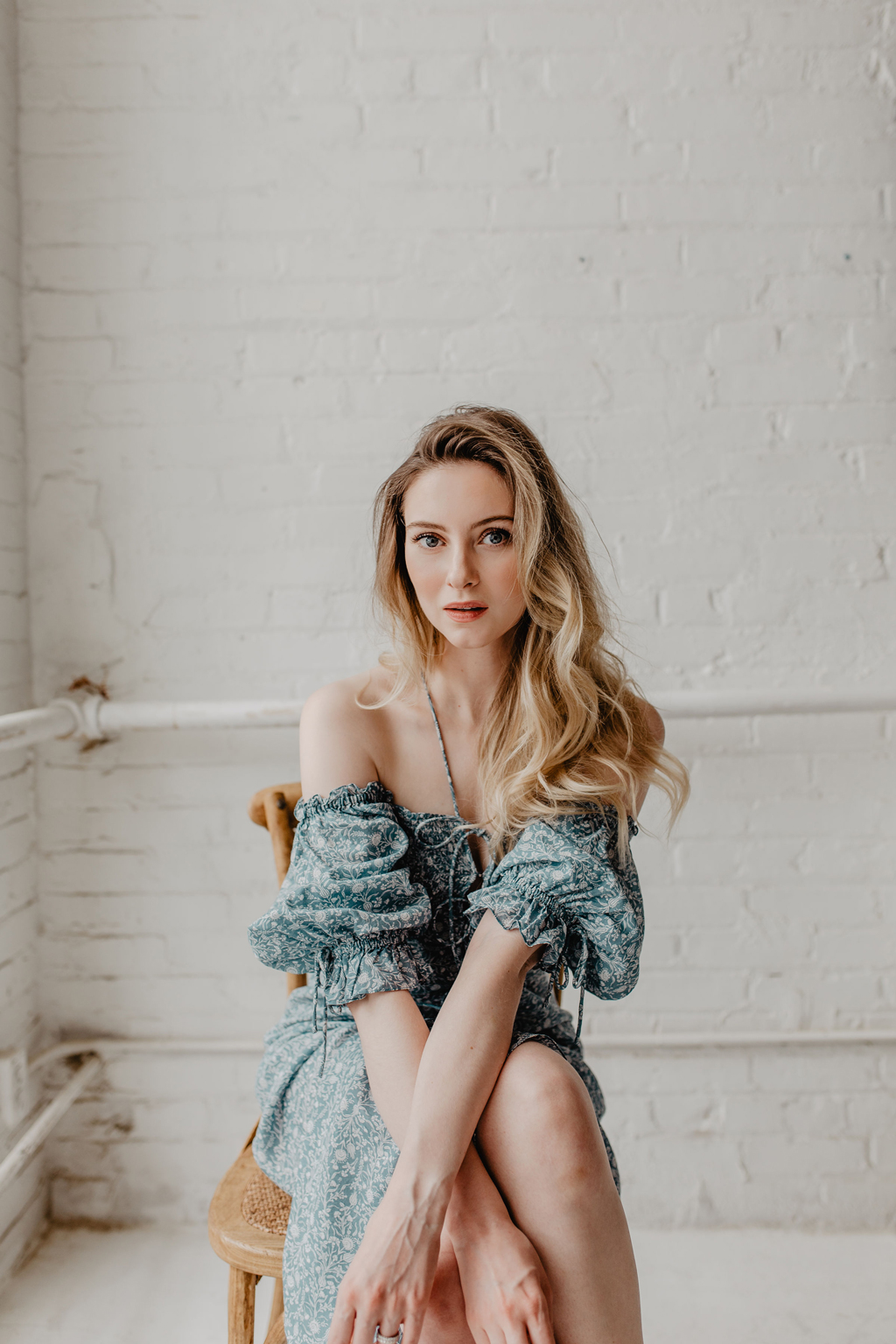 I spent today in bed with a migraine listening to this song on repeat and reflecting on my childlike sense of style and what it means to be vulnerable as I approach a new season of the year and in life. Maybe it's a big birthday I have coming up, but I've been so nostalgic and introspective these past few weeks. I've also spent time planning my summer outfits and the look I want to portray as I enter this new age. I like what I like, and I'm finding myself increasingly less motivated to try to follow trends.
Winter is simple. In the winter time, I want to wear tights and tweeds and knits in black and navy and grey and merlot. In other words, I want to recreate my kindergarten uniform as closely as possible.
And in the summertime? Give me light-as-air dresses with puffed sleeves and ditzy prints. Basically, I'm blending my Laura Ashley frocks from childhood with the fantasy Disney princess dresses I dreamed of at the time.
Is it possible that my personal styled peaked at age six?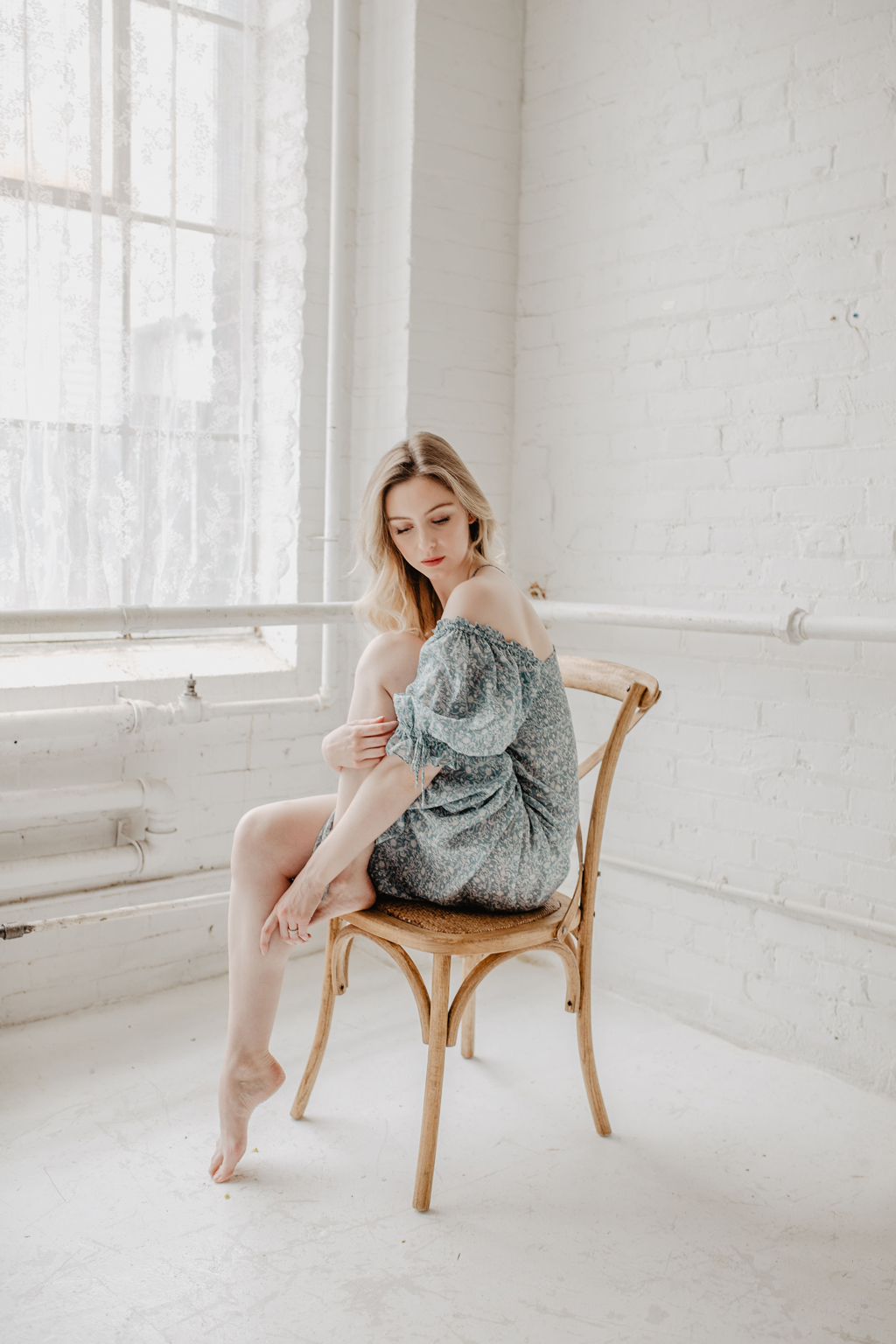 Speaking of being a six-year-old, forgive the bruises covering every inch of me in these photos. Bruising like a peach has become the norm for me, and I always seem to be covered in blue spots, Dalmatian-style.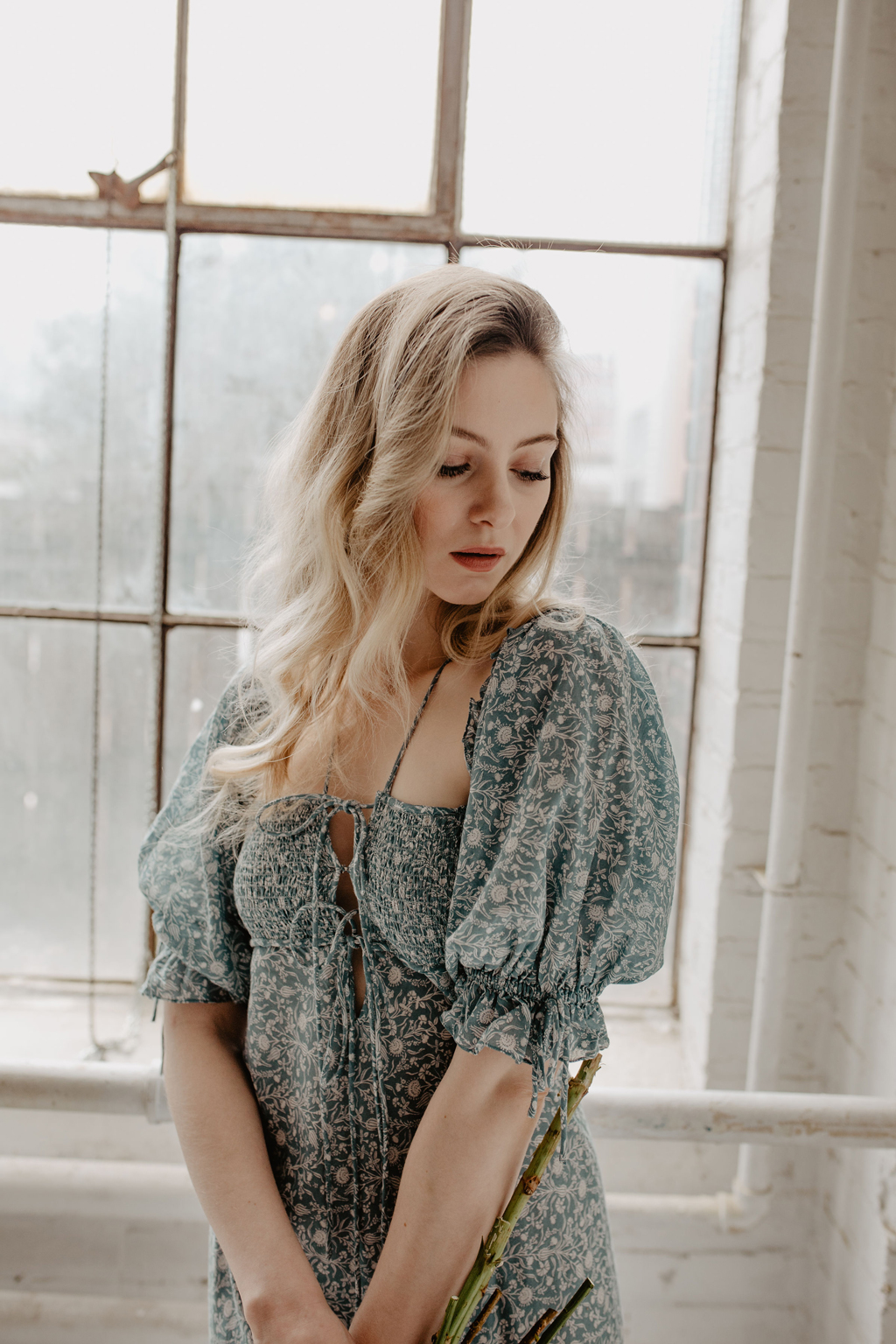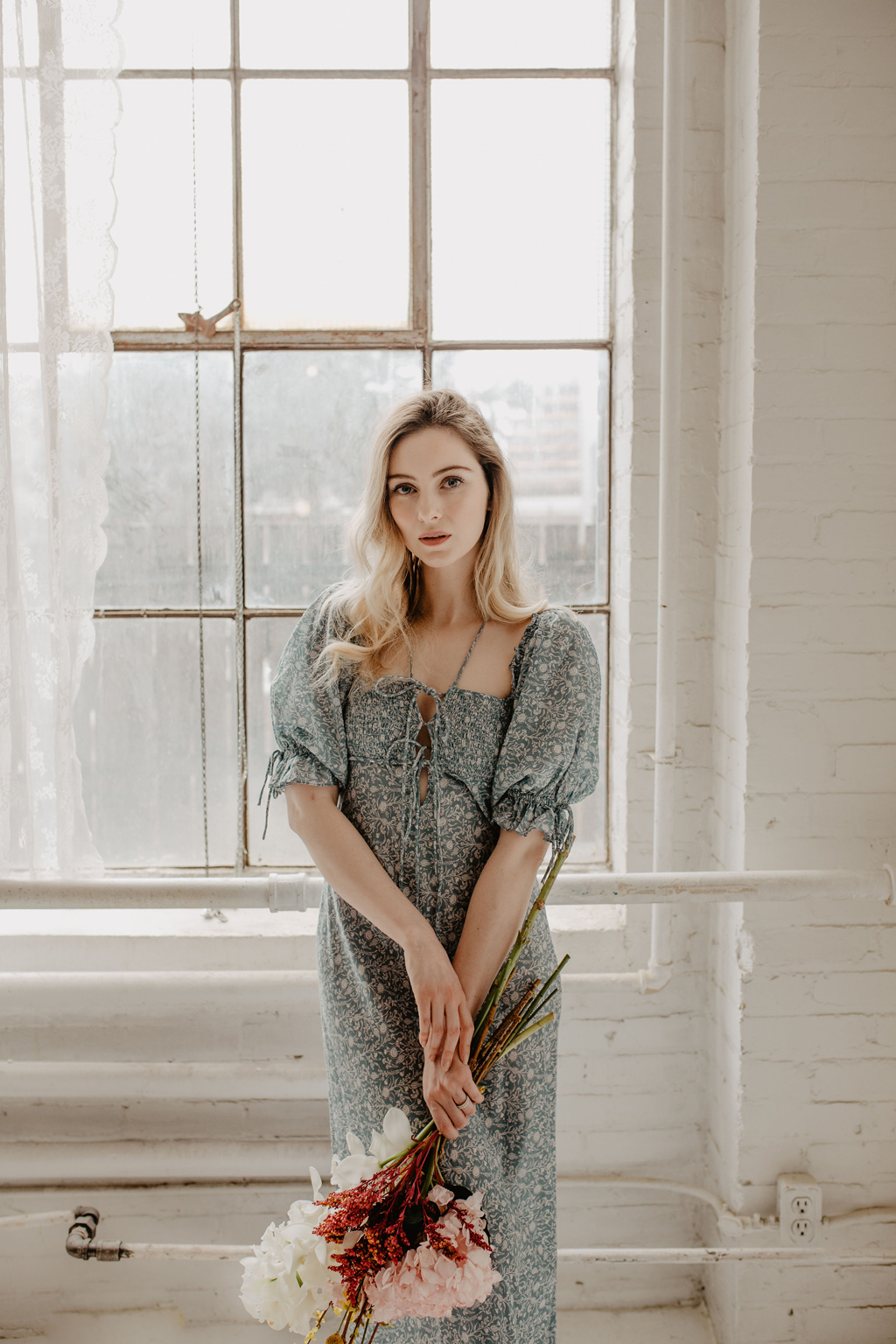 While shooting these images with Ashley, I felt so vulnerable in front of her camera. I very rarely feel this way. Doesn't it show in these photos?
So much of my growing up process has felt like growing a protective shell around my very sensitive self. I feel, both professionally and personally, that I've created a buffer between myself and the world. Save, of course, for the very few people I can feel completely myself around. But its why I find these pictures almost unsettling. When I look at them, it's almost as if I see the person I usually keep closed off from the world staring back at me.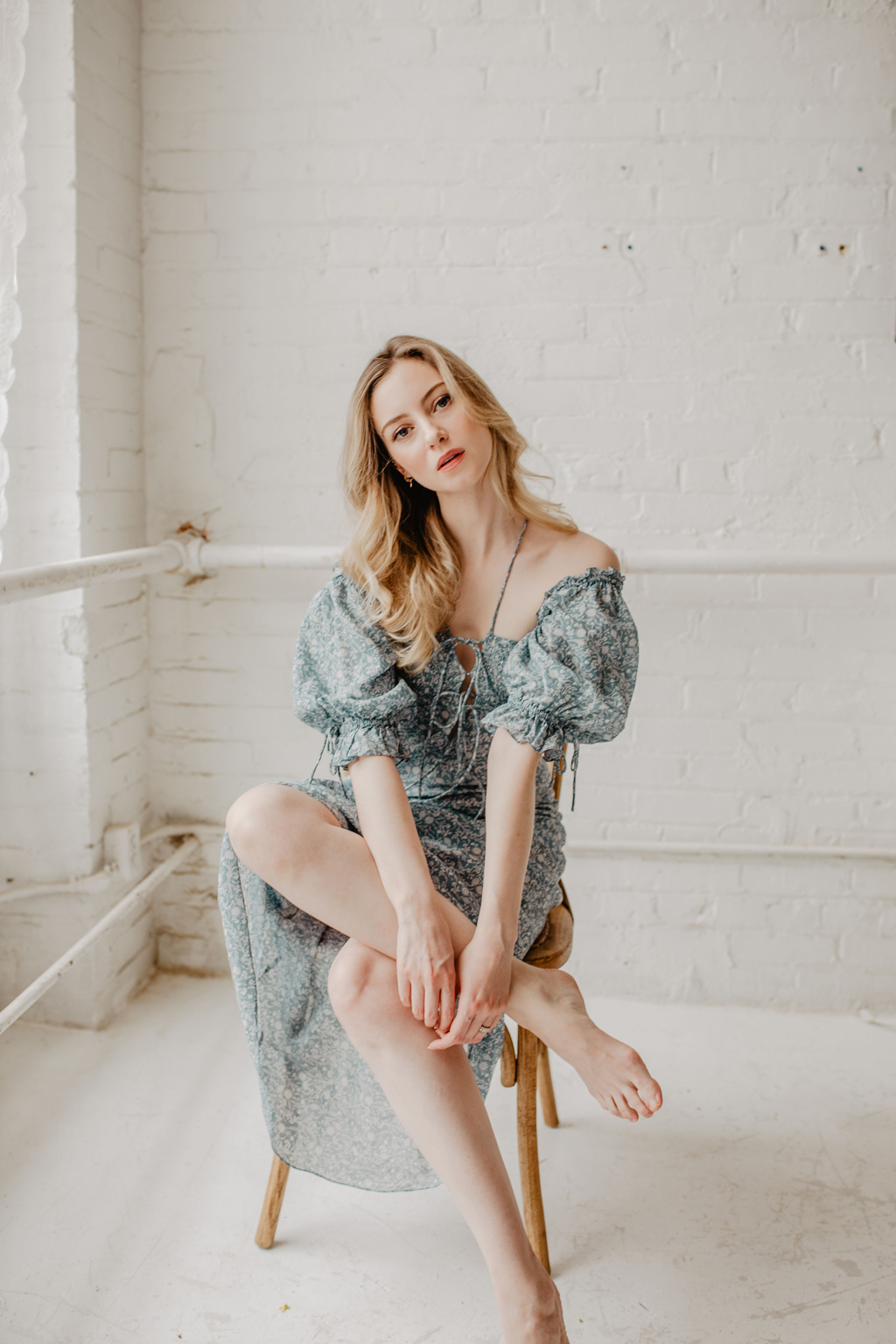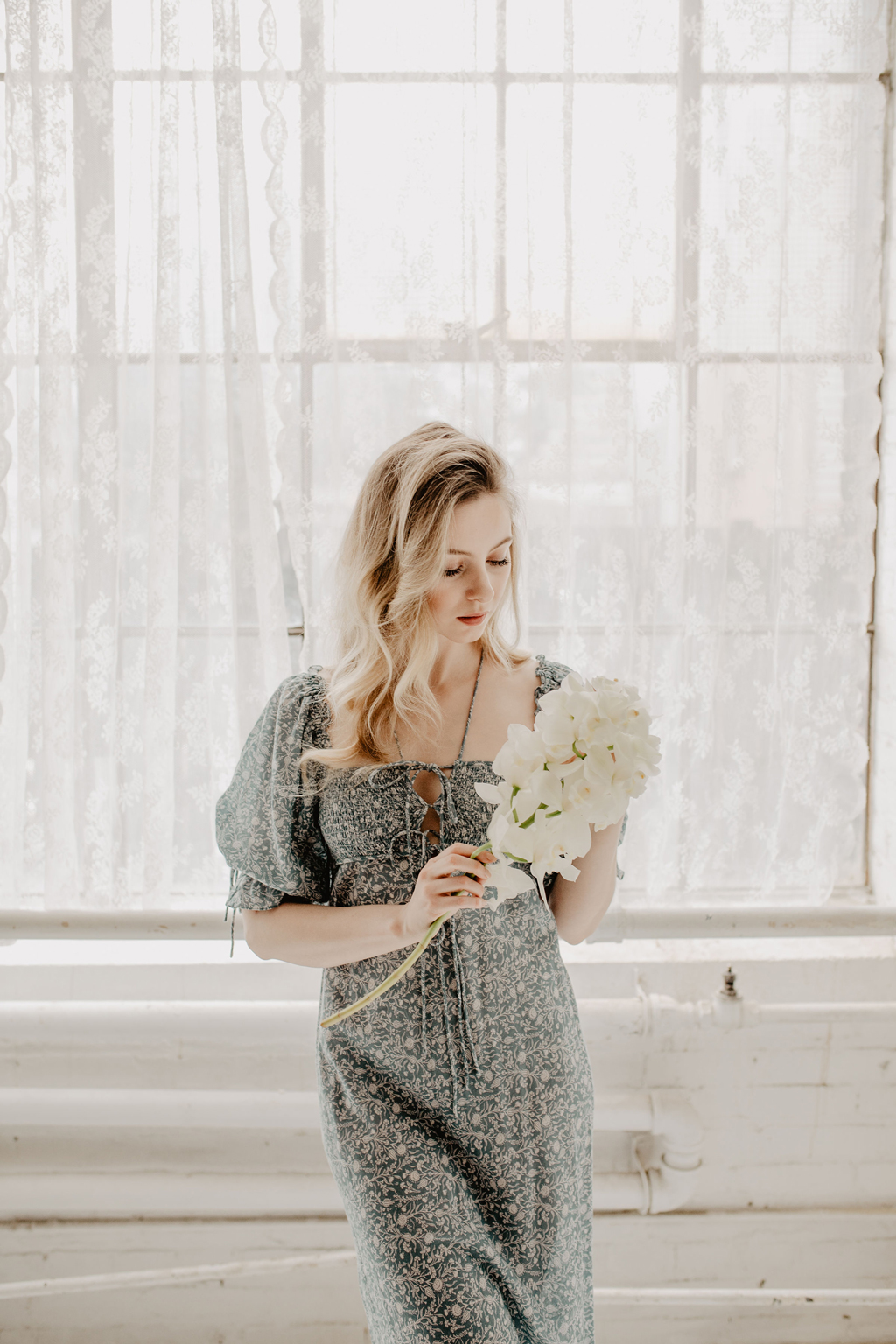 I know I'm not alone in feeling this way. We're almost forced to become a little hardened as we get older, especially in the often times vicious social media realm we live in. In any case, I'm not sure it's something that needs to be (or will be) worked on in myself. It's a survival method that has served me well. For now, I'll keep my softness on the inside, only to be expressed on the exterior in the form of dreamy gauzy gowns that make me feel like something out of a storybook.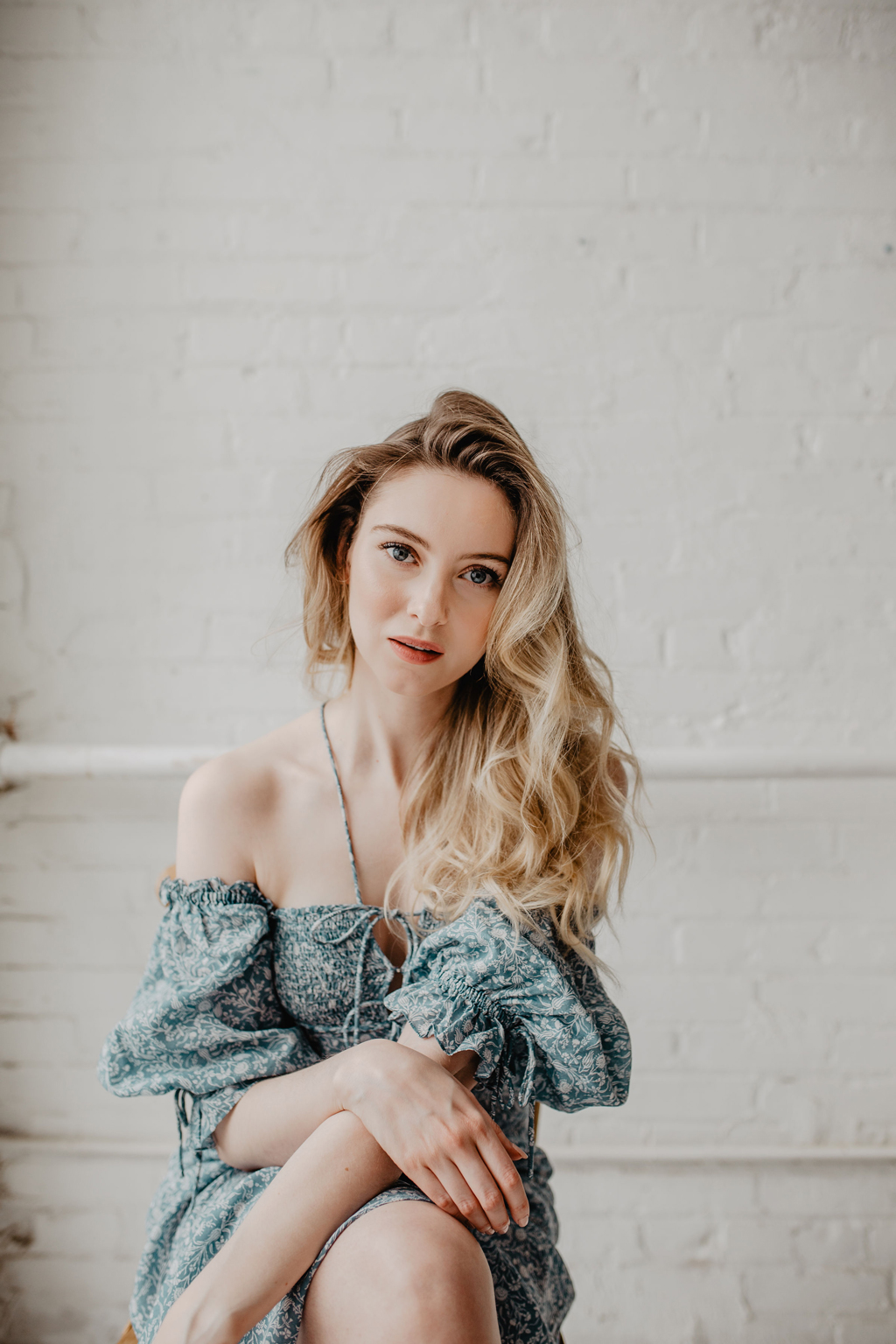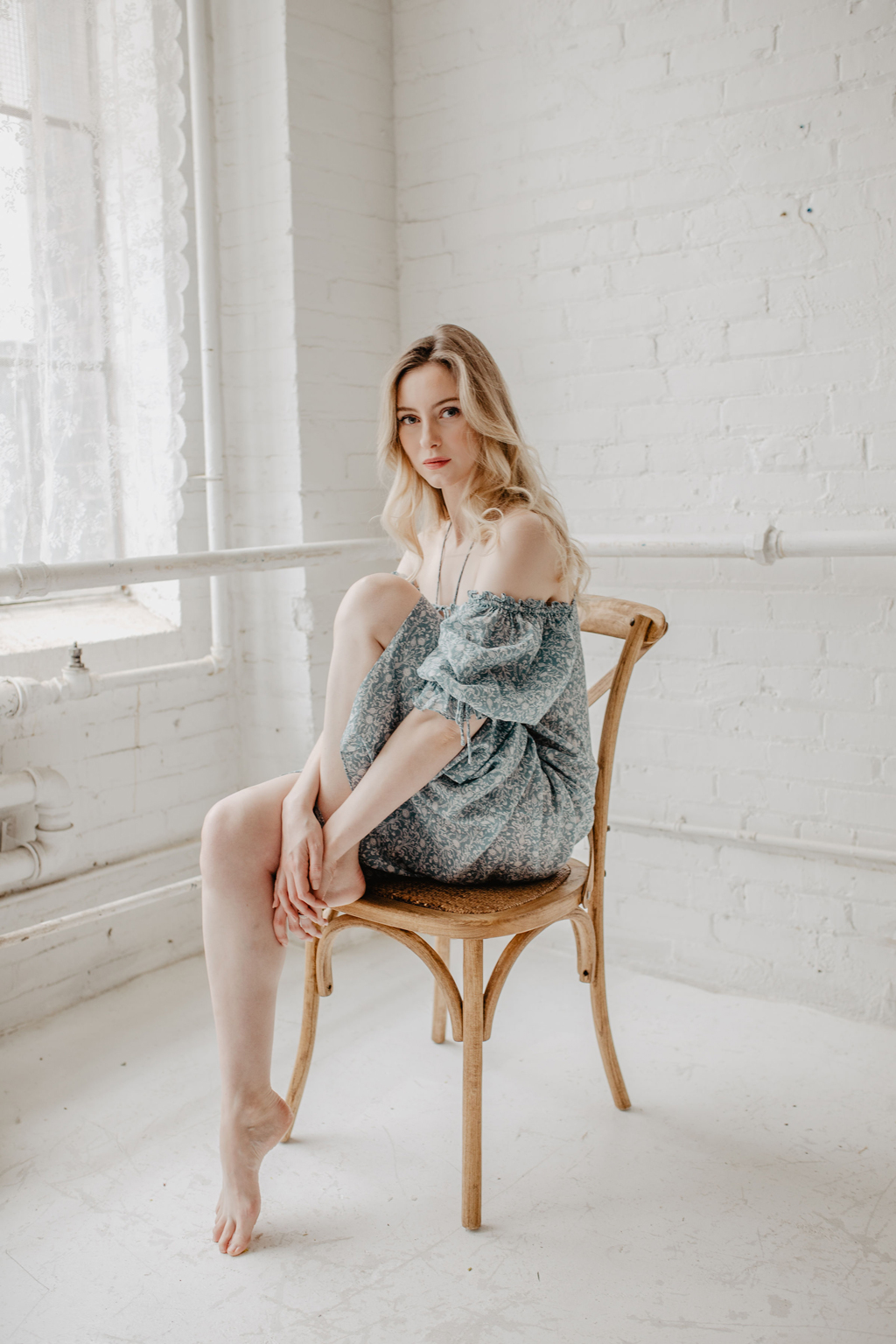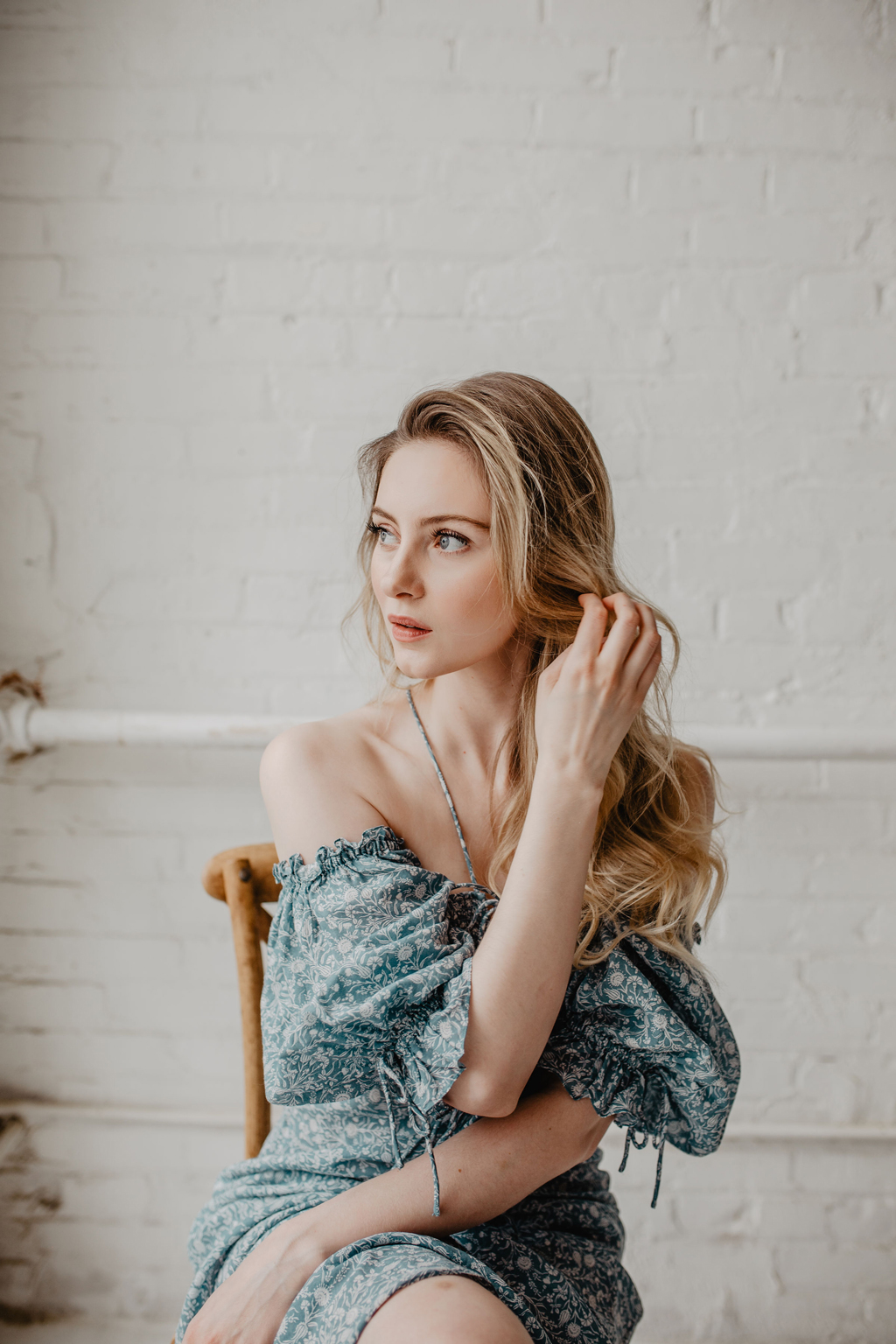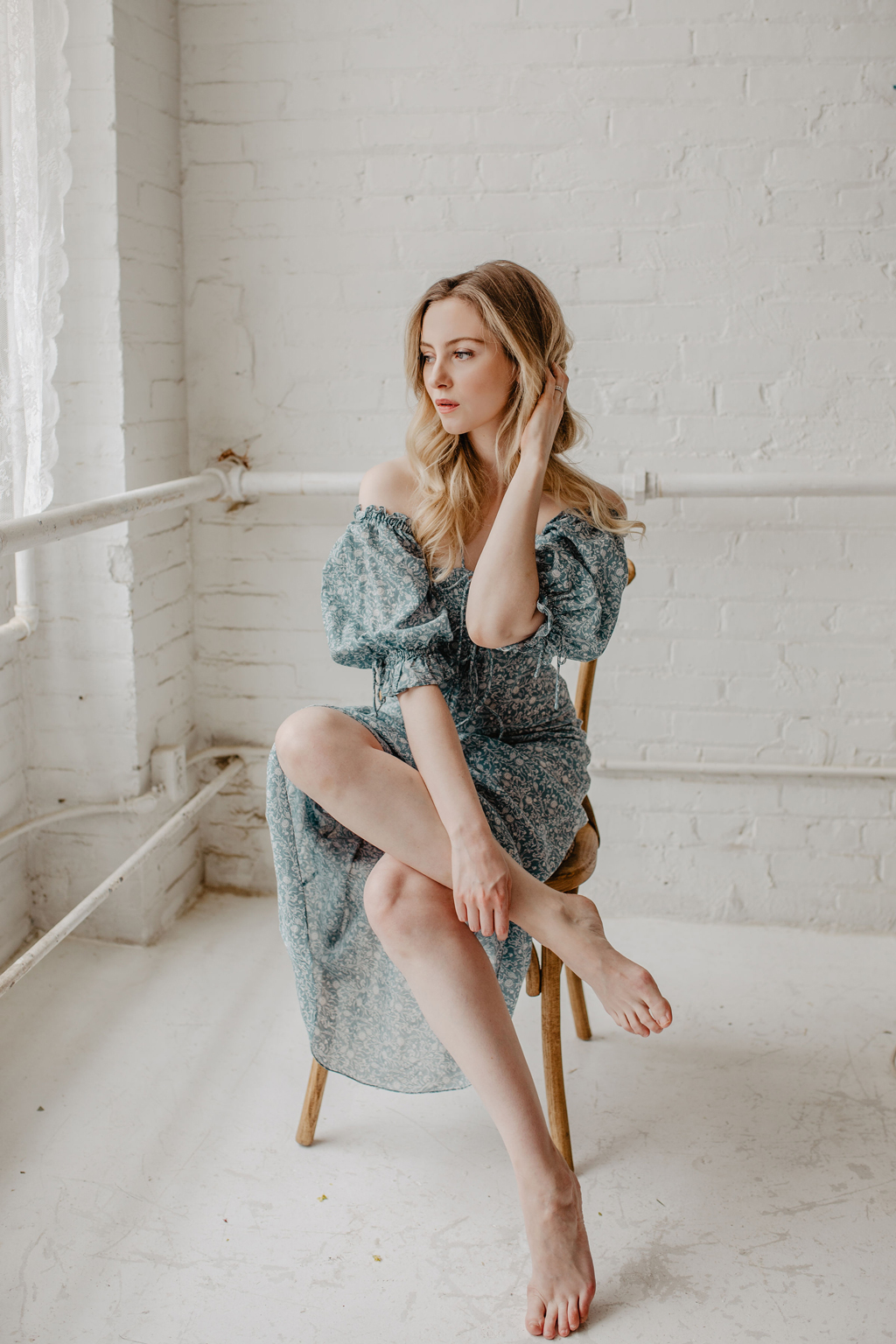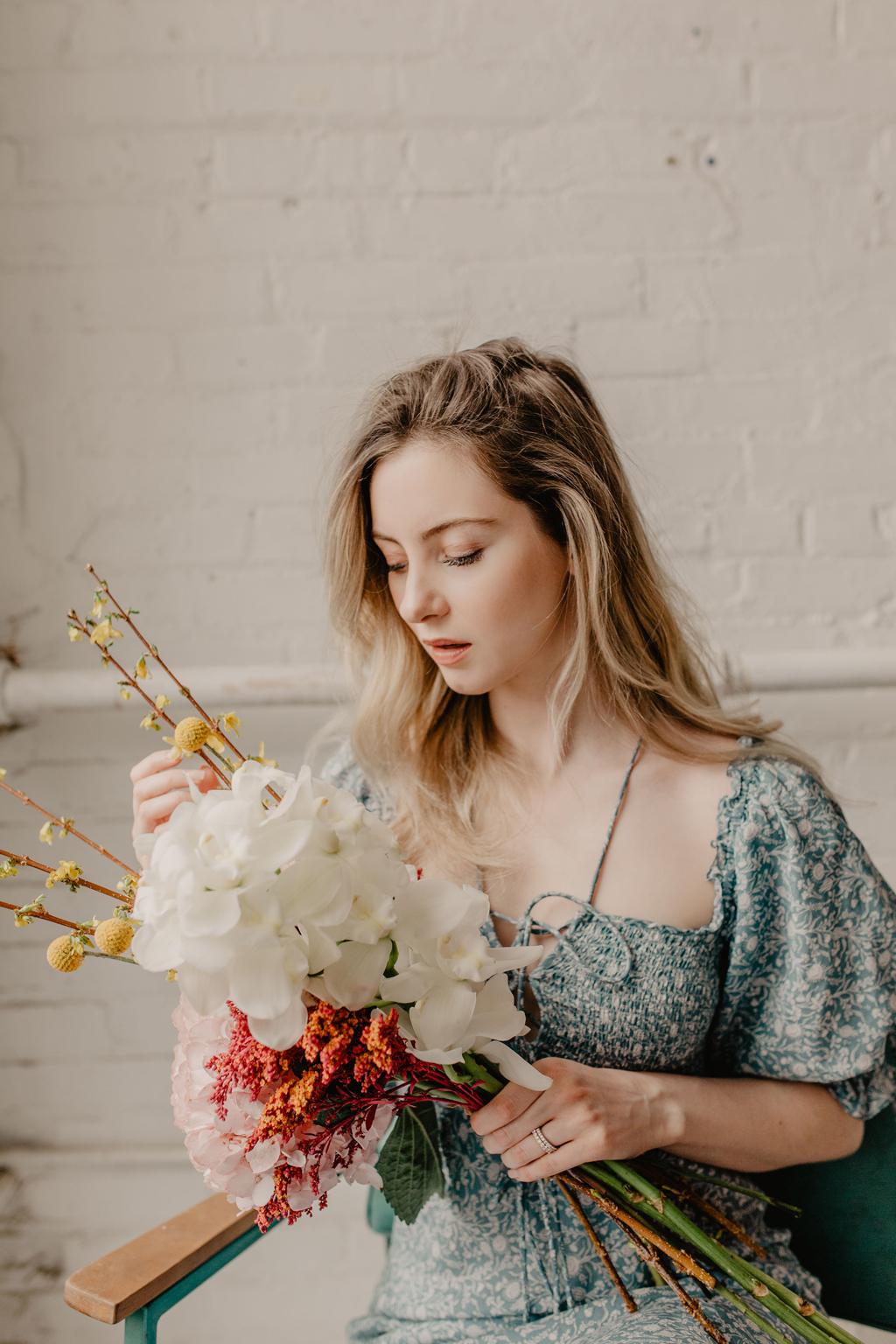 Photos by the incredible Klassh (aka Ashley Klassen).