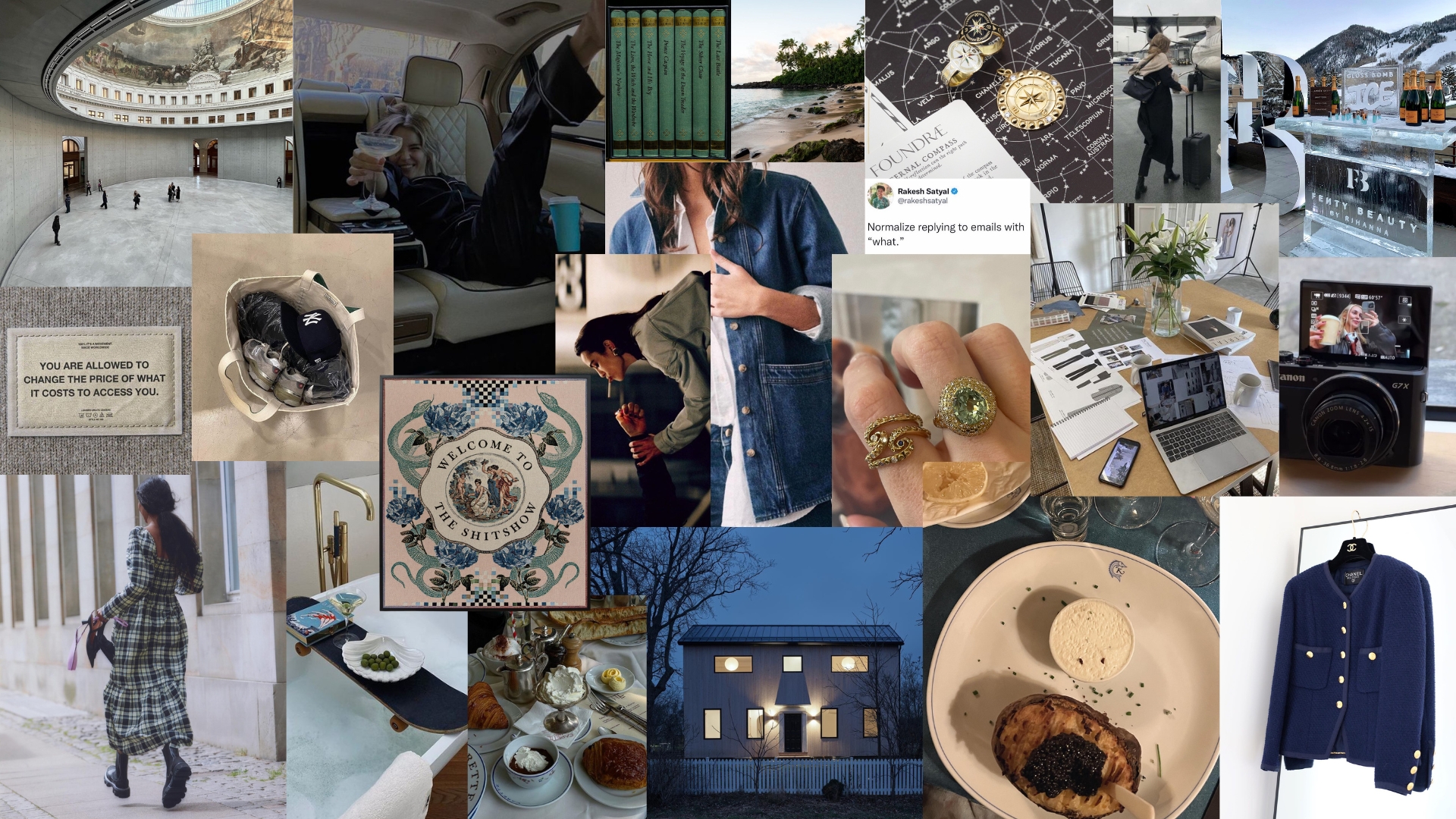 2023… here we are. Naturally, it's only fitting to type to create a vision board to ring in this new year. 2022 was a pretty fantastic one, all things considered. It was a dream to finally be able to travel again, to see family more frequently, and for the world to feel a little more open than it had for the last two years. I started a new job, built out a new agency, added a furry new member to our little family, and stretched myself in ways I didn't know I was capable of.
Now, in this year ahead, I want to take the start that 2022 provided and run with it. I'll be revisiting places I love to recenter the soul (London, Paris, Hawaii, New York) and traveling somewhere new to inspire it (Copenhagen, Stockholm, and beyond). I'll be making investments – financial, wellness, relationships – to better my future self. I'll be trying new things, testing creative abilities, working relations, boundary setting, and ways of being. And I'll be holding on tightly to the most important things in the world while I have them. In my personal life, 2023 brings immense challenges and a wave of change. All I can do is pray for the strength to manage through it, to hold on to joy where I can find it, and to love with my whole heart throughout it.
Wishing you a magical year ahead – one filled with happiness and magic, with moments that make your heart race and your eyes tear up, with lessons learned and self-discoveries made. Let's try to keep this New Year magic alive and fueling us beyond just today, but instead, carry it with us as we face what it brings head-on.