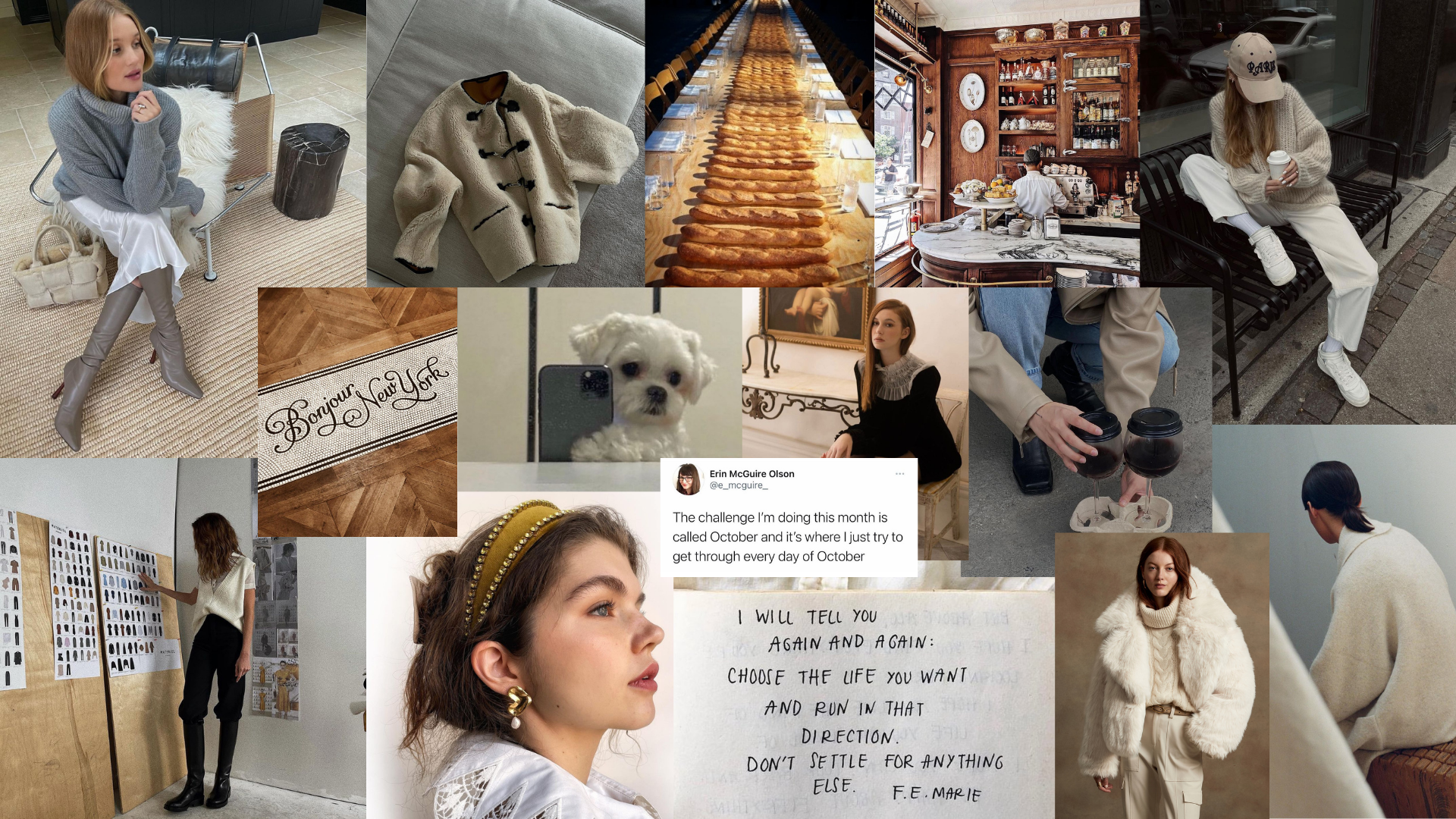 Fall has certainly arrived in my October 2021 Moodboard. Cozy knits, shearling jackets and winter whites reign supreme. Our first trip in over a year has been booked – Bonjour New York – providing endless inspiration and reasons to research this month. Holidays and party dressing are also on the horizon. Is it possible we'll have a reason to break out velvet dresses and statement headbands for a baguette-lined banquet table this Christmas season? And finally, work and creativity remain a challenge but putting together the pieces for a passionate life will be a priority. I just adored this line and will leave you with it:
I will tell you again and again: choose the life that you want and run in that direction. Don't settle for anything else.

F.E. Marie
Wishing you a beautiful rest of your October. The crisp mornings of spooky season help everything feel renewed. It gets dark so early now, so enjoy every cozy moment safe at home, with candles lit and blankets piled.