This month, I'm embracing my inner #girlboss with a new career path, a new website, and a new fragrance to match. Because scent memory is such a strong one, I love to change my fragrance as I embark on new journeys or start a new life phase. Roses will forever remind me of my wedding and the months that followed, and incense always brings to mind a spicy, natural scent I wore during my magazine years.
GOOD GIRL Légère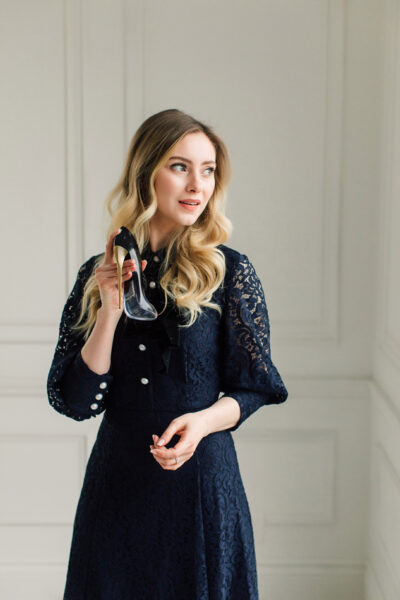 by Carolina Herrera is fresh, bold and has bottled the essence of a modern femme fatale. While it's still fearless & ultra-feminine, it's more luminous than the original, which sounds just like my personal brand of boss babe energy.
The opportunity to work with a brand I admire so much was so exciting to me. I've always been a fan of Carolina Herrera and her strong, feminine designs, and this brand affinity only grew stronger since Wes Gordon took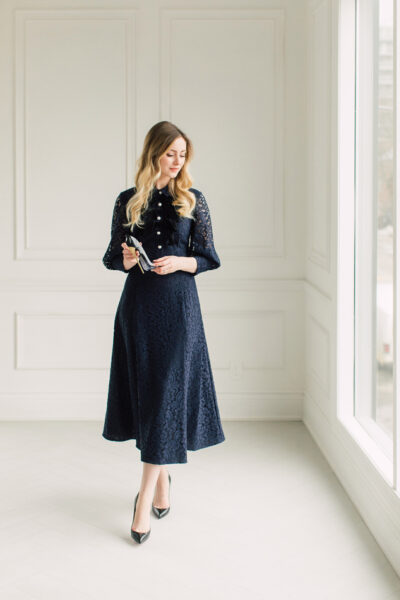 over as creative director. I love his fresh perspective and the effervescent It Girl he seems to always have in mind when designing.
Naturally, I had to partner with my favourite content creation team at August Media to bring this campaign to life, as I recently joined the company as their new Creative Director and Content Strategist. How fun to turn the tables and art direct this shoot for myself!
I must have a penchant for navy lace dresses, because when I was looking at what to wear for this shoot, I saw a recurring theme on my dress rack. I swear to God, I must own ~30 navy dresses, with 10 or so of them in the navy lace varietal. So while the perfume may change from time to time, apparently the wardrobe doesn't.
Scroll through and let me know in the comments if you change your scent seasonally or for major life changes like I do. Is there a fragrance that can immediately take you back to a time and place when you smell it? I'd absolutely love to know.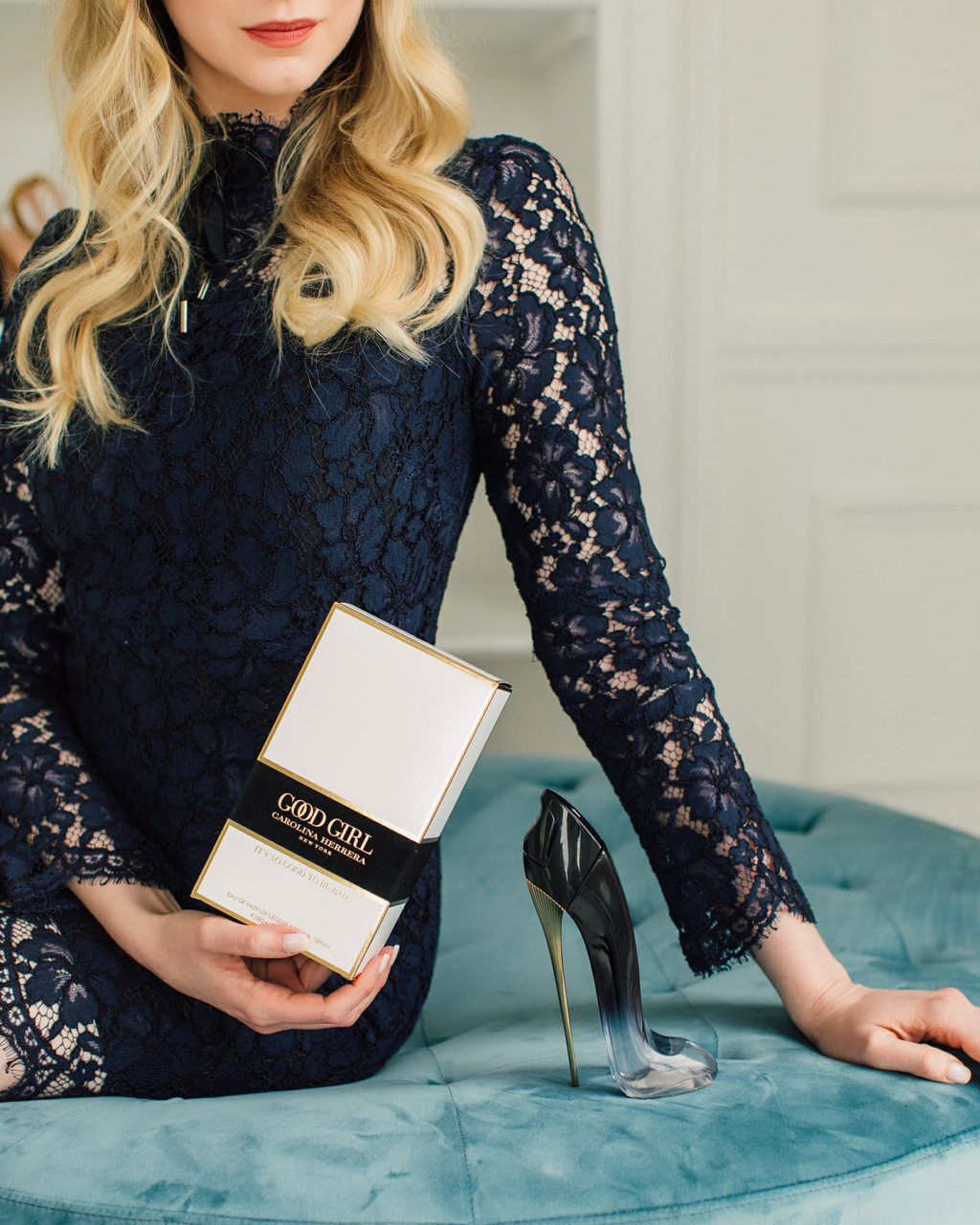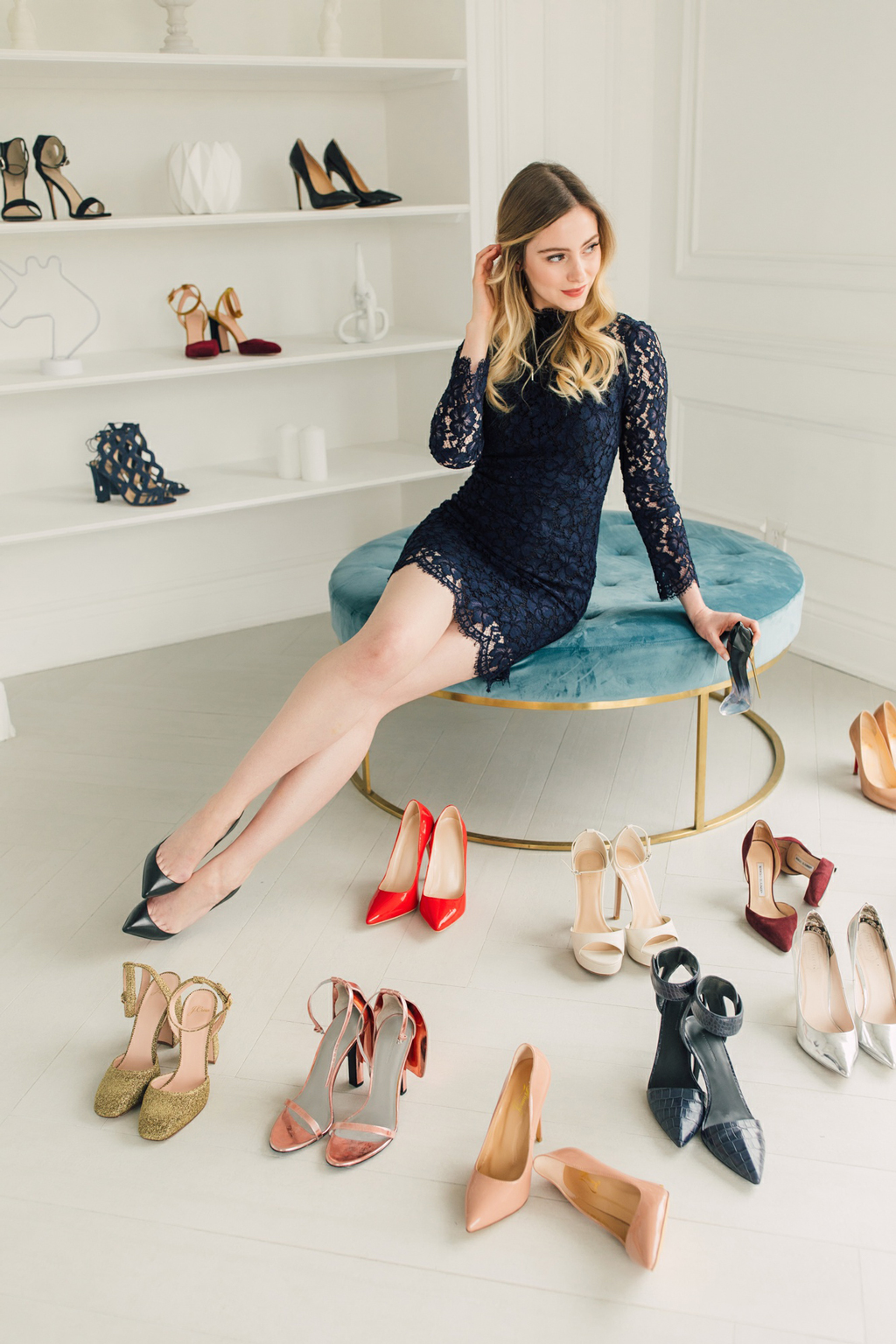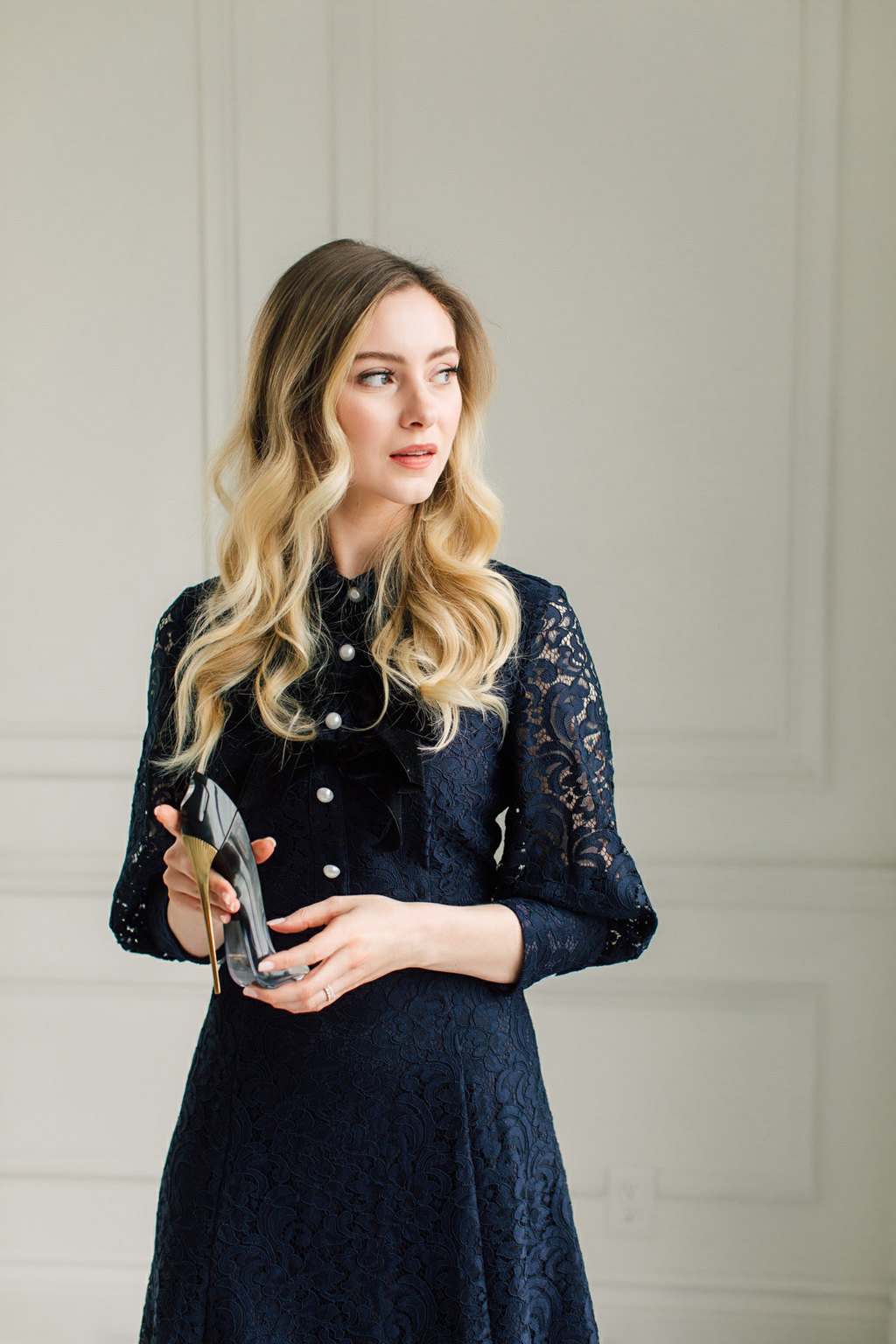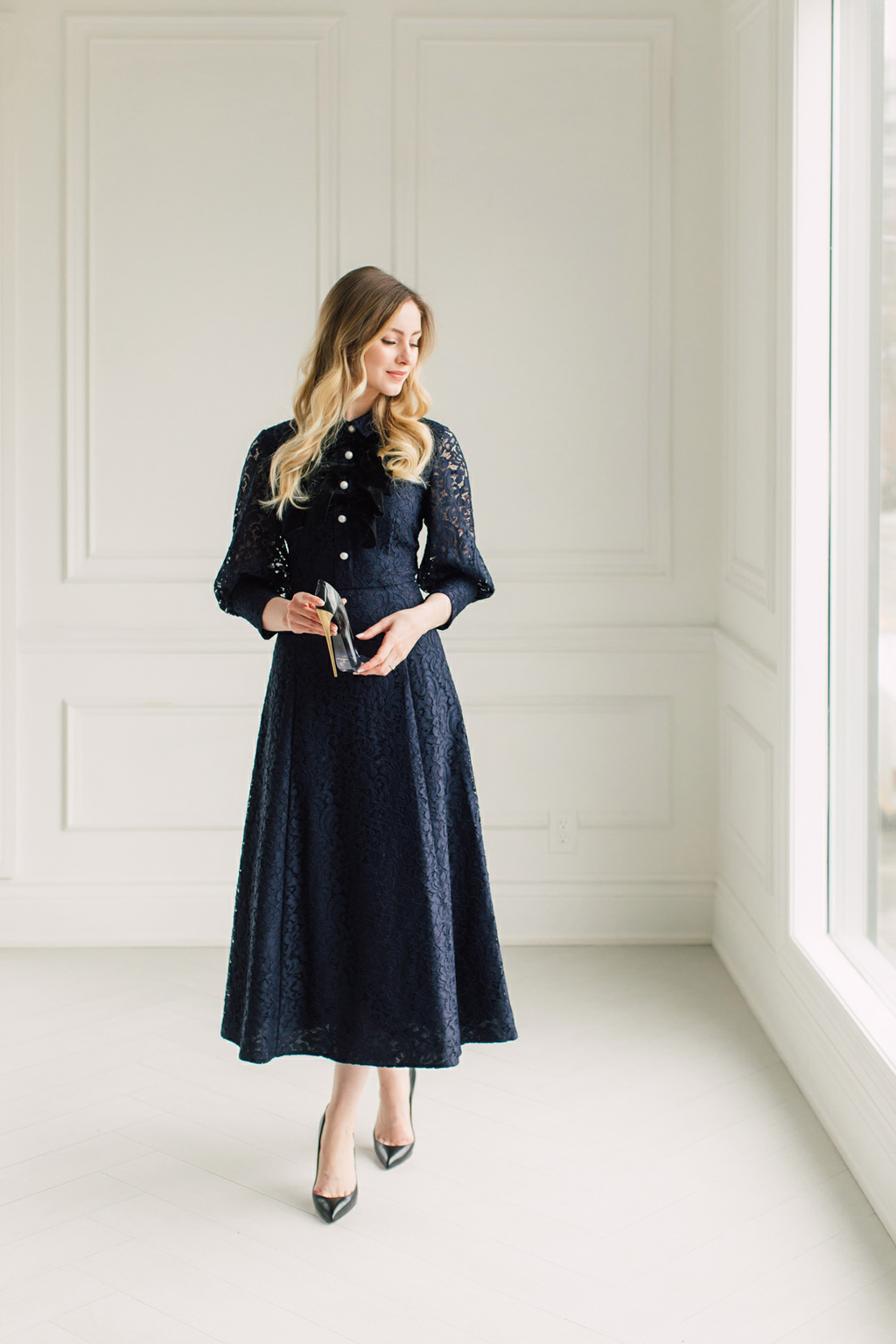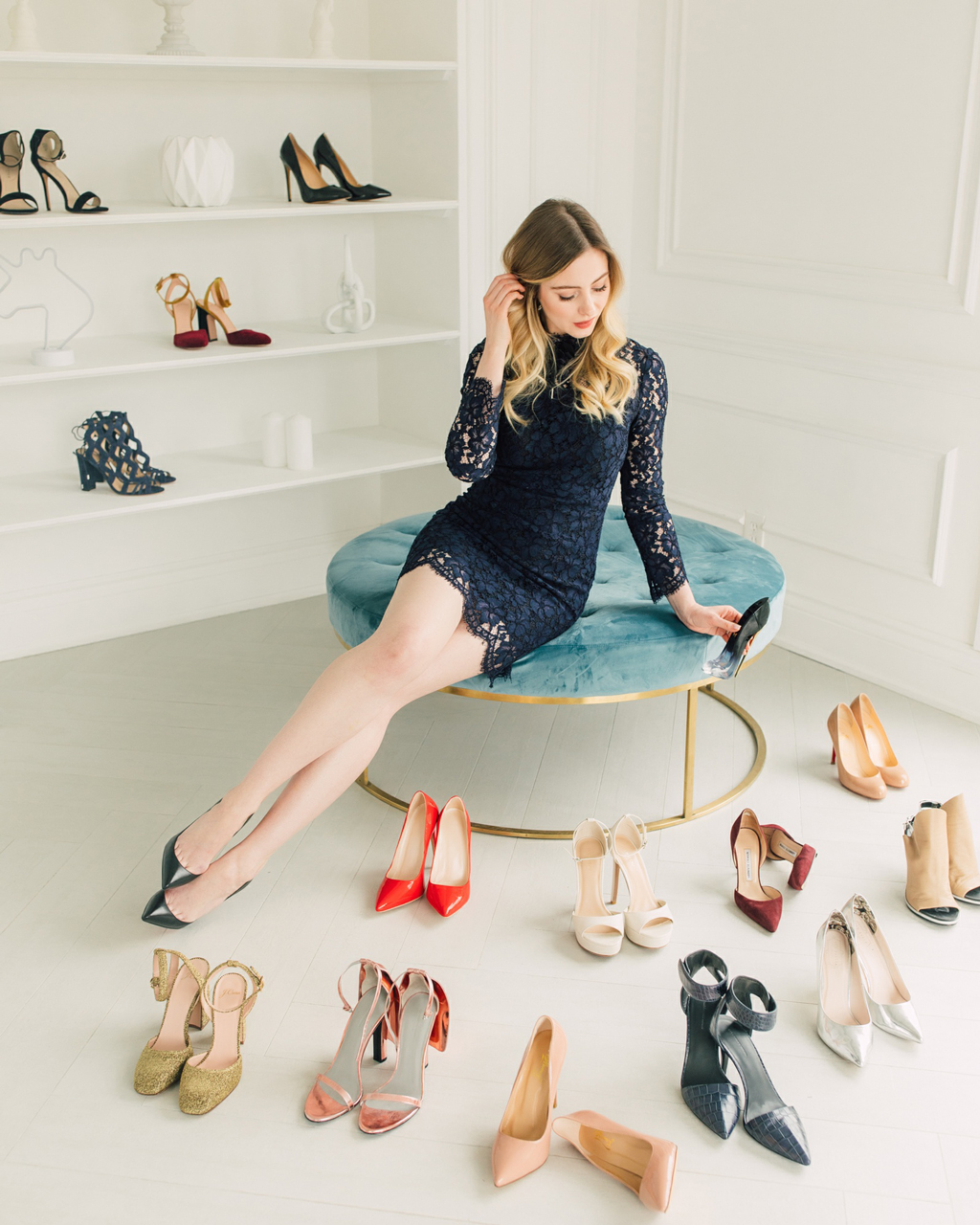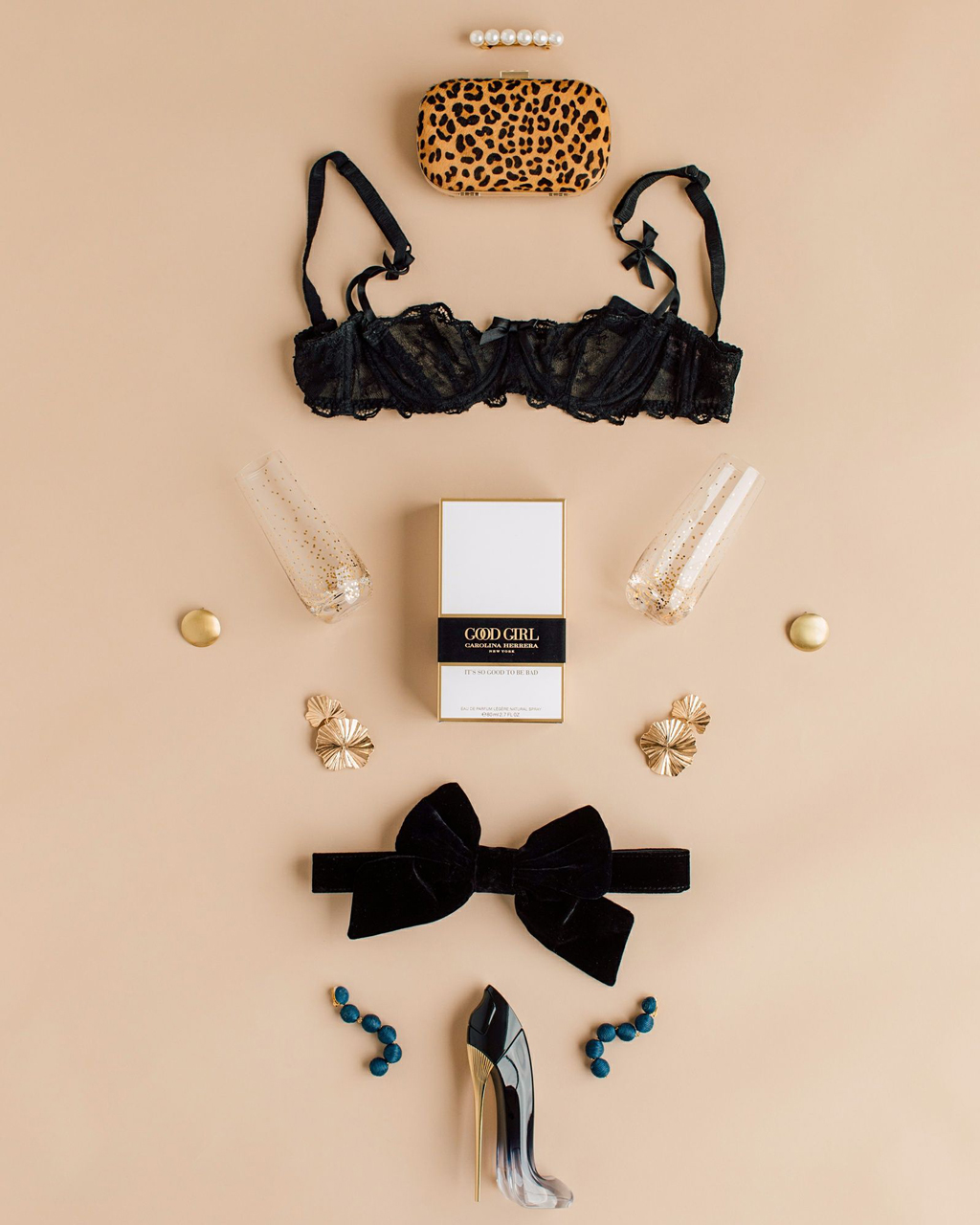 Shot On Location at Mint Room Studios by August Media
August Media black velvet bow Carolina Herrera feminine fashion Mint Room Studios navy lace dress perfume review shoe addict signature scent spring style