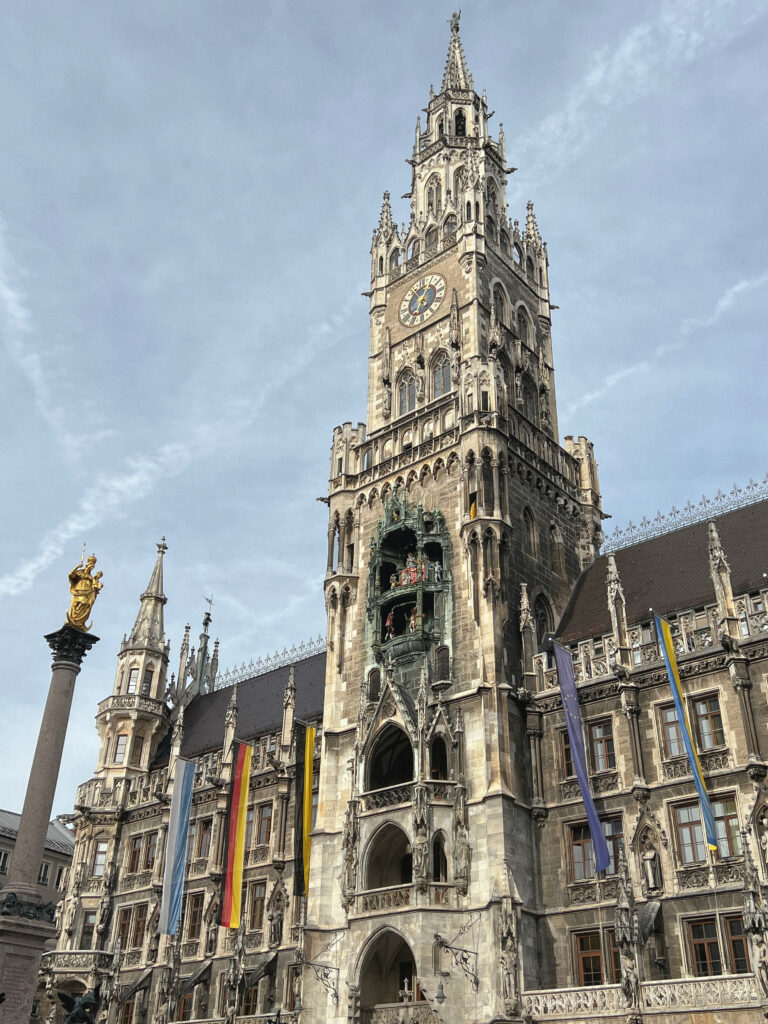 To be honest, I think that I romanticize Munich a little bit, which makes it pretty tricky for me to create a comprehensive travel guide. This city has always held a special place in my heart – I came here during a very formative time in my teens. I made lifelong friendships, gained a sense of independence, fell in love, tried a million new things and reunited with my family after the longest we'd ever been apart. When I came home, I changed everything: my school, my goals, my friends, my extracurriculars, my career aspirations – it marked a total life shift. How beautiful to return a decade and a half later with my life love this past November. I think I was expecting to feel a sense of homecoming, but instead, I felt like I was seeing it through entirely new eyes. Both times, this city gave me the gift of something I'd so desperately needed: a shift in perspective. Returning home, I feel as though my priorities have been set aright – the end of this year and start of next are about finding opportunities for spontaneity, more love, and the endless quest for inspiration. Grateful for this city then and now.
Stay
We stayed at Hotel Bayerischer Hof, which I loved for its location and the fact that it's a member of LHW, which we always prefer to stay at, if possible. Book one of the exclusive Axel Vervoordt-designed rooms if you can. For another luxury option, the Mandarin Oriental is so well-situated with incredible amenities. For cool, design-focused spots, you should also check out the Louis Hotel or Roomers.
Day 1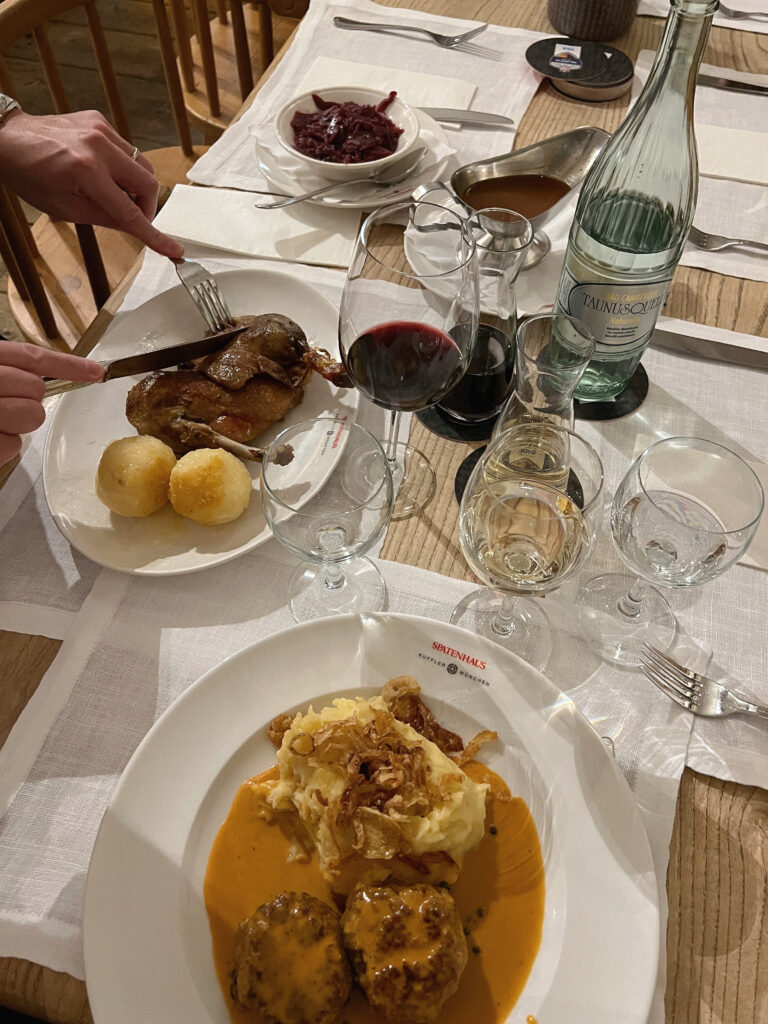 Arrive in Munich on the red-eye (if possible!) because I love the opportunity to just jump right into the day as the way of getting the better of jet lag. To get to and from the airport, you can take the S-Bahn train, but taxi is definitely the most convenient and what I would do every time. Take some time to freshen up before heading out to explore the city. If you're arriving in the morning, stop by Schmalznudel – Café Frischhut to pick up some delicious pastries for breakfast – it's famous for freshly baked pastries, made with traditional Bavarian ingredients. You cannot miss the schmalznudel – and don't forget to bring euros as they are cash-only (as are many businesses in Munich!).
Spend the rest of the day shopping and wandering. Go to soda. for an international selection of magazines that will blow your mind and Vintage Love for a beautifully curated selection. Not in the area, but if you have time (I did not) make a point to drop by Alva Morgaine, one of Europe's top vintage stores, beloved by Alexa Chung and many other fashionistas. Stop by Arket, and do not miss visiting a few German pharmacies, which truly do rival Parisian ones, if you ask me. Stroll through Marienplatz, Munich's central square, which is famous for its Glockenspiel, a mechanical clock that performs a charming reenactment of a 16th-century jousting tournament every day at 11 a.m., noon, and 5 p.m. If you're there in mid-November onwards, do NOT miss the Christmas markets in the city, which are among the best in the world. I made the grave error of visiting the weekend before they opened this year, which pains me. Another must is Asamkirche, even if just for a brief moment, as it's one of the most stunning baroque creations and truly feels otherwordly. Head back to the hotel for a little refresh – if you are staying at Hotel Bayerischer Hof like I did, stop at MyTheresa for an in-person shop at the most incredible store I only previously knew online, grab a coffee at Ralphs Munich, and visit the jewel box that is Officine Universelle Buly 1803, which just so happens to be attached to the hotel.
In the evening, have dinner at Spatenhaus at the Opera, which was my favourite meal of our entire trip recently. It serves traditional Bavarian cuisine in a beautiful setting next to the Munich State Opera. In the winter, you'll feel SO cozy cuddled up indoors, and in the warmer months, it has a spacious outdoor terrace, perfect for enjoying a warm summer evening in Munich. The Bavarian menu is pretty comprehensive, but the highlights for us were the duck (Jon) and the meatballs and mashed potatoes (me). We split a bottle of beautiful German wine and felt like we were living the dream.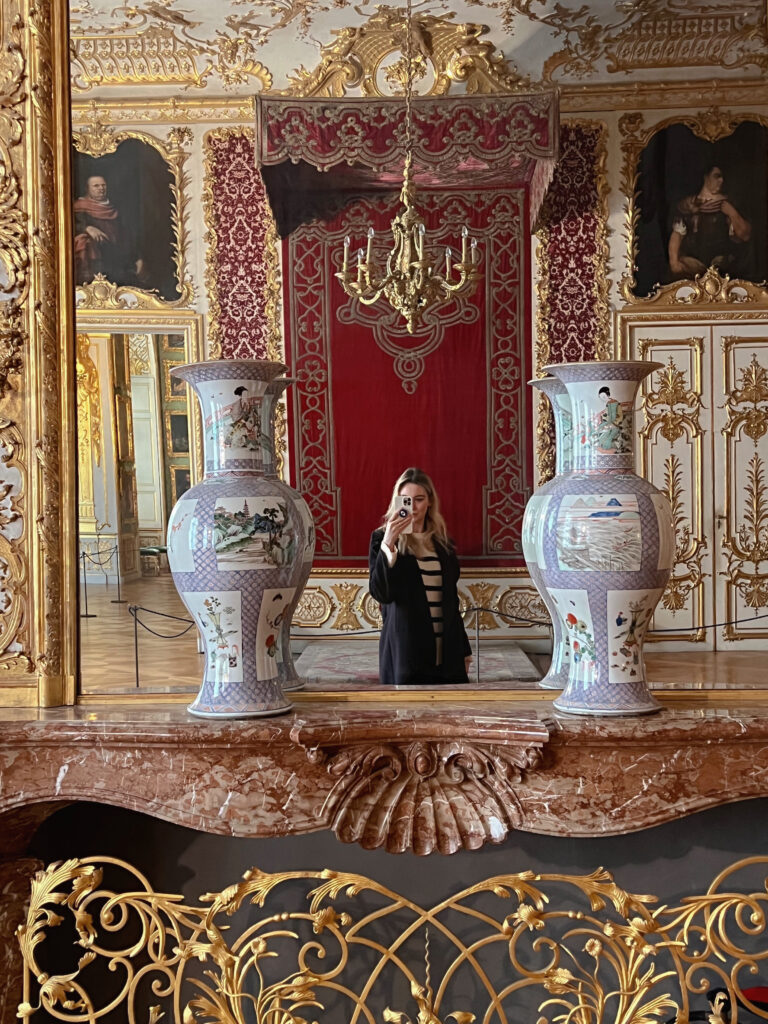 Day 2
Start with breakfast at the hotel (there is just something about Euro hotel buffet breakfasts, isn't there?) and get ready. If you feel determined to get out and about, make your way to Julius Brantner for fresh bread and butter, or cinnamon buns (served only on Wednesdays). If you need a blow dry (my favourite indulgence after a long flight), pop by AMBA for a spectacular blowout, before your first location of the day: the Munich Residenz. The former royal palace of the Bavarian monarchs, it displays a collection of priceless treasures, including jewelry, coins, and works of art, dating back to the 16th century, but the key here is to always look up, where you'll find some of the most ornate and intricately detailed ceilings that rival that of Versailles, which are certainly worth an Instagram snap or two… or an entire carousel, in my case. After exploring the Residenz, get walking. Pass through (and take in) Odeonsplatz and pop into the Studio by Mercedes-Benz, which always has a very cool XM moment happening. Drop into Closed Shop, which is a great line for both men and women, and then wander about 20 minutes' walking distance to the Maxvorstadt area. Pick up a coffee (and some coffee beans to take home!) from famed roastery Man versus Machine. Next, you must go to A Kind of Guise. So often when you travel, it feels like most of the stores you encounter either are now at home or carry brands easily found at home/online. Not so with A Kind of Guise – a deeply cool German brand that both my husband and I bought entirely new wardrobes from.
In the evening, enjoy some traditional Nuremberg bratwurst at Glöckl, a popular sausage restaurant in the heart of Munich. The restaurant serves a variety of sausages, cooked over an open fire, and accompanied by mustard, horseradish, and sauerkraut. If you're more partial to schnitzel (I am), venture slightly further to Steinheil 16. Be sure to make reservations – for what appears to be a tiny hole in the wall, I have NEVER seen so many people show up and be turned away over the course of an evening. Afterward, head to the Hofbräuhaus, the city's most famous beer hall, for a night of Bavarian food and beer. The Hofbräuhaus is known for its lively atmosphere and its delicious beers, brewed according to the Reinheitsgebot, the German purity law. Sure, it's a little touristy, but it's kind of a non-negotiable. In full transparency, we went here FIRST THING upon our arrival as our hotel room wasn't quite ready, and had beer and pretzels for breakfast. Truly, you can go any time of day and enjoy yourself thoroughly.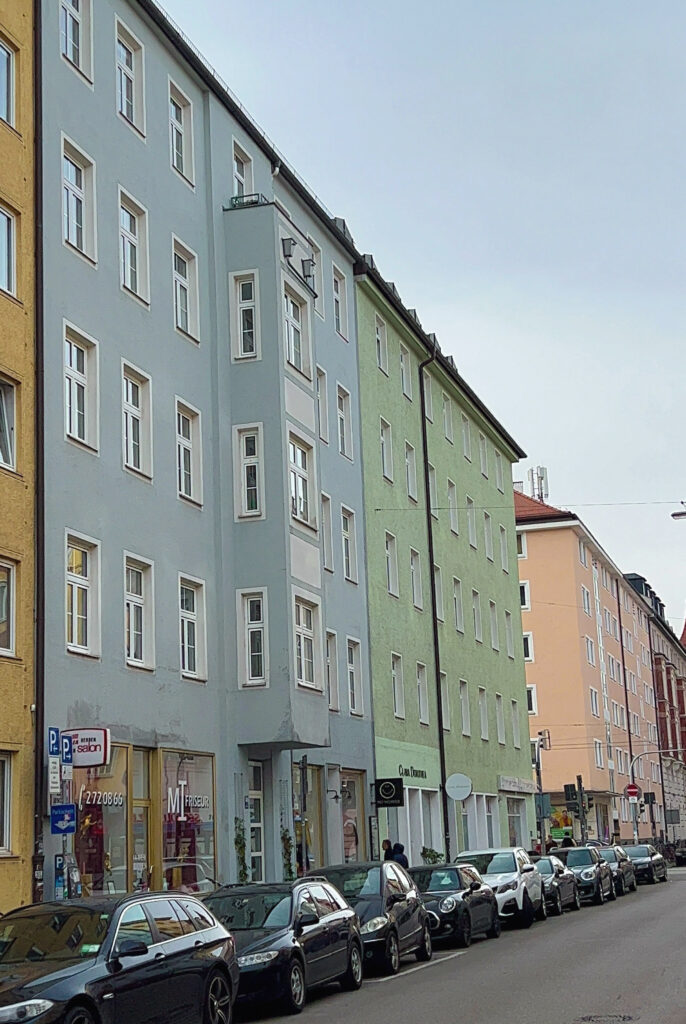 Day 3
This is only a three-day itinerary, but it could certainly be much longer. I, personally, spent a full week in Munich in the past and enjoyed every moment, but you can also get the most of the city in the span of a long weekend. Just note that if your third day in town is a Sunday, expect MOST things will be closed – it's a very sleepy day in town so I do recommend avoiding it or making it a travel day, if you're passing through on a larger Euro trip.
So for your final day, for breakfast, try Dallmayr, a famous gourmet food store and café in Munich. If you follow me, you know there is NOTHING in the world I love as much as a gourmet grocery store. The deli offers a wide range of specialty foods, including coffee, tea, chocolate, and spices, as well as a selection of freshly baked pastries and sandwiches. You can also find a selection of international newspapers and magazines to enjoy with your breakfast. Ensure you have time to walk around and shop after breakfast – this is a food lover's dream and the ultimate place to get lost. After breakfast, you have the option to take a day trip to Neuschwanstein, a beautiful castle located in the Bavarian Alps, about a two-hour drive from the city. Neuschwanstein is known for its fairytale-like appearance, with its turrets, arches, and balconies, and is often referred to as the "Disney Castle" due to its inspiration for Disney's Cinderella Castle. While there, go beyond the traditional tour and go horseback riding or hiking in the surrounding mountains.
Alternatively, stay in town and hit up Nymphenburg Palace or one of the city's incredible modern museums such as the Alte Pinakothek or the Brandhorst Museum, which has an amazing collection that includes Andy Warhol, Cy Twombly, and Jean-Michel Basquiat, to name a few. It is also worth a visit for its striking architecture alone, with a facade of brightly colored ceramic tubes and iconic light-filled galleries. For dinner, consider dining at Giorgia, a Michelin-starred restaurant serving modern Italian cuisine. This social media-famous spot is a design aficionado's dream, and it's impossible to resist a washroom selfie in their stunning WC's. After dinner, cocktails at Schumann's Bar is a very sexy way to spend the late hours of the evening.