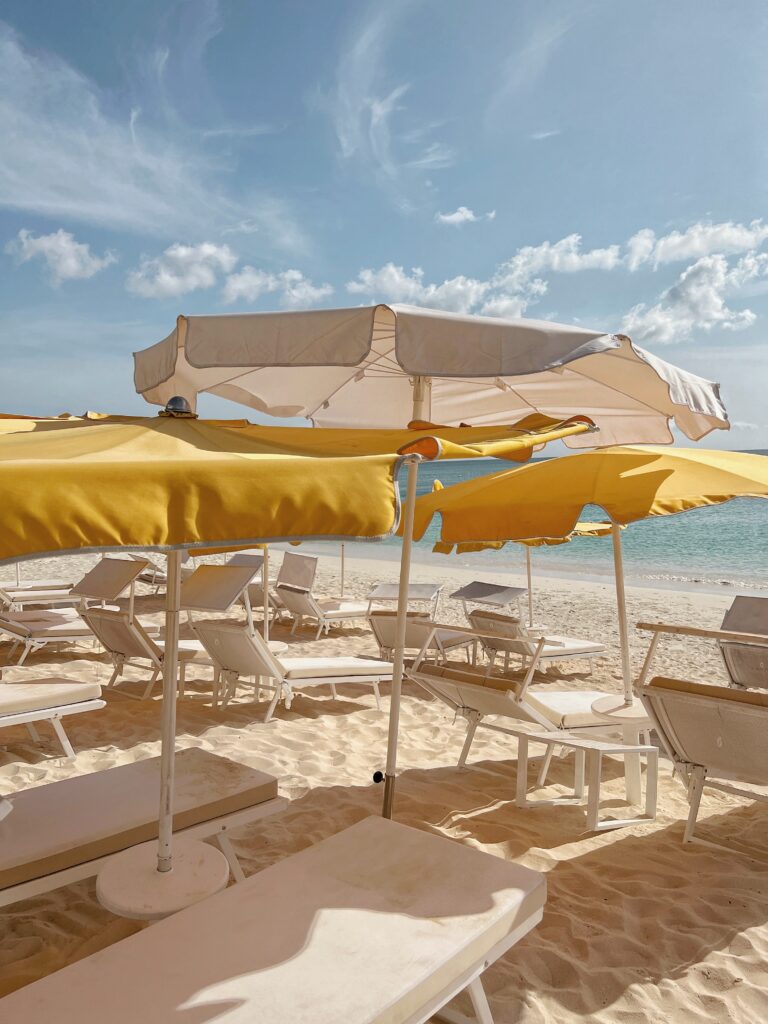 Visiting the Cayman Islands for the first time felt like something magic. I'm not much of a beach vacation person, and actually, my first two trips to the islands were for work purposes – two intense weeks of photoshoots, including pre-sunrise 4AM call times, shots in bat-ridden caves, jellyfish stings, razor rocks and sunburns… yet none of it mattered because all of it took place in paradise with coworkers I adored. While there, I really got to know many corners of the island, shooting at iconic locations during the day and discovering local restaurants in the evenings and on our days off. All pandemic long, I dreamed of going back to revisit the places I once fell in love with and to take Jon with me to show him it all. They were really strict about entry during COVID-19, and many of the flights from Canada were even cancelled for a few years. So the second the country reopened, we were on our way. At the time, there was one direct flight in a week and one direct flight out, forcing us to stay for a full seven days. That felt like an eternity when we booked it, but turned out to be the absolute perfect amount of time to unplug, unwind, and truly get away. I have never in my life felt more relaxed or in awe of nature every day, the endless stretch of powdery sand along Seven Mile Beach, the turquoise water that is warm like bathwater and perfect for swimming at any time of day, the pastel sunsets… it truly is heaven on earth. This itinerary will be a little different from my usual ones – typically I like to plan out days in intricate detail – but the magic is to just do nothing, a venture out only if and when you feel like it. So feel free to follow the below or to do none of it at all. All you need to do is enjoy the fresh catch of the day, let the saltwater heal you, and take in every single sunset that you can.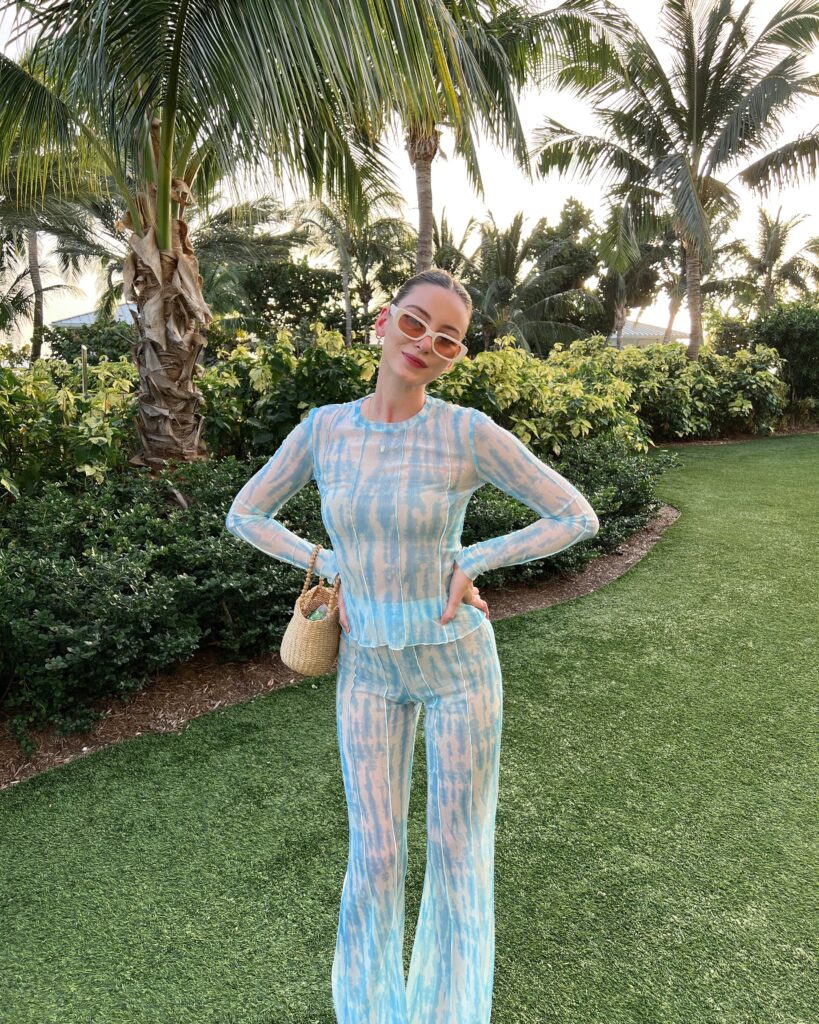 Fly
From Toronto, I usually like to fly in on a Sunday on Air Canada. A lot of restaurants and businesses are closed on Sundays in the Caymans, so you don't miss much by making it a travel day, and don't have to feel guilty by making it a fully hotel-based day. When you arrive, be prepared for customs to take a while – the airport is small and it doesn't move quickly. In the past, it's taken up to an hour between disembarking and getting outside, so just prepare to be patient! You can always arrange to rent a car or have a pickup, but taxis are plentiful at the airport and the drivers are super kind, so I usually just take one of those.
Stay
Recently, we have stayed at the Ritz-Carlton, which I just adore. For something with more of a boutique, stylish feel, Palm Heights is just so chic. If you're looking for a little more space and privacy, all of the Luxury Cayman Villas are incredible, particularly this one, which I've had the pleasure of shooting at for a magazine that I used to work for. If you're traveling with a family and prefer a hotel to a villa, getting a suite at the Caribbean Club will give you the space and flexibility you're looking for, while still being well-situated on Seven Mile Beach.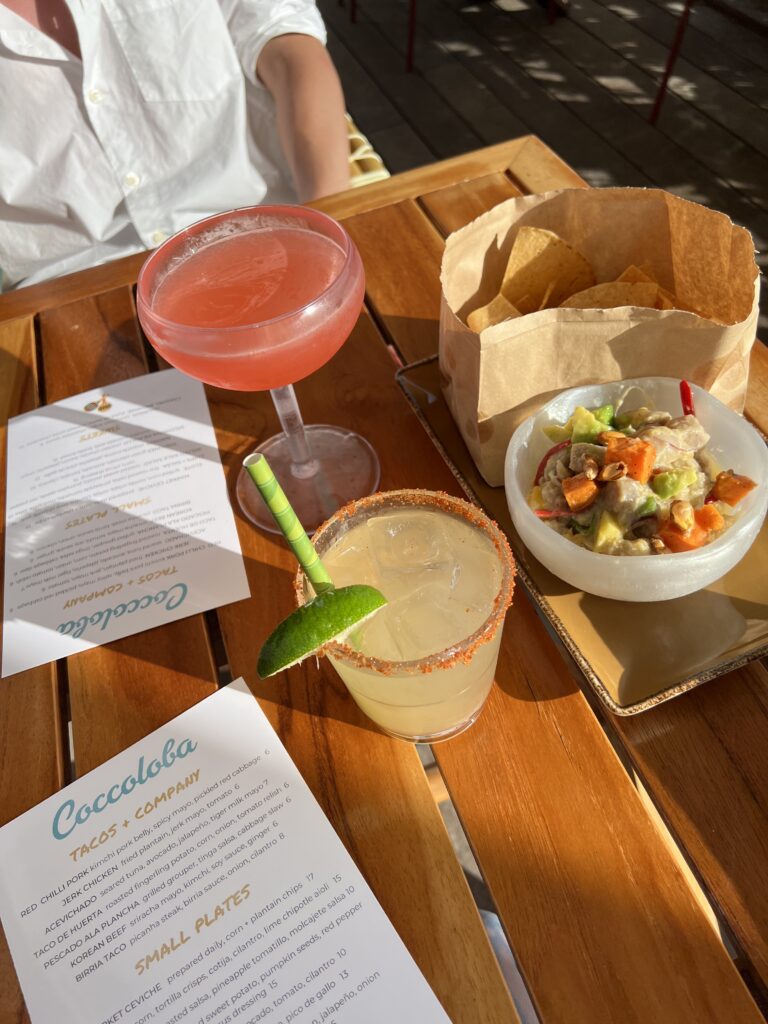 Eat – Day
Coffee and Croissants at

Paperman's

Coffeehouse – in my opinion, this is the best coffee on the island and their croissants are shockingly good – buttery and soft and flakey
Smoothies and healthy bites from Island Naturals – I DREAM of these smoothies year round and find myself going back almost every day
Icoa Eat & Drink – delicious for a number of things, but it is their cinnamon rolls that changed my life. They are flakey, warm and have the perfect amount of icing on top. I cannot resist them and always try to go on my last day to bring extras home with me
Vivine's Kitchen – It doesn't get more KY than this – it's located in the East End and I believe it's actually in Miss Vivine's house. Try Cayman Style Beef, Cassava Cake and anything conch.
Heritage Kitchen – a small spot that specializes in local Caymanian food with amazing views
Eat – Night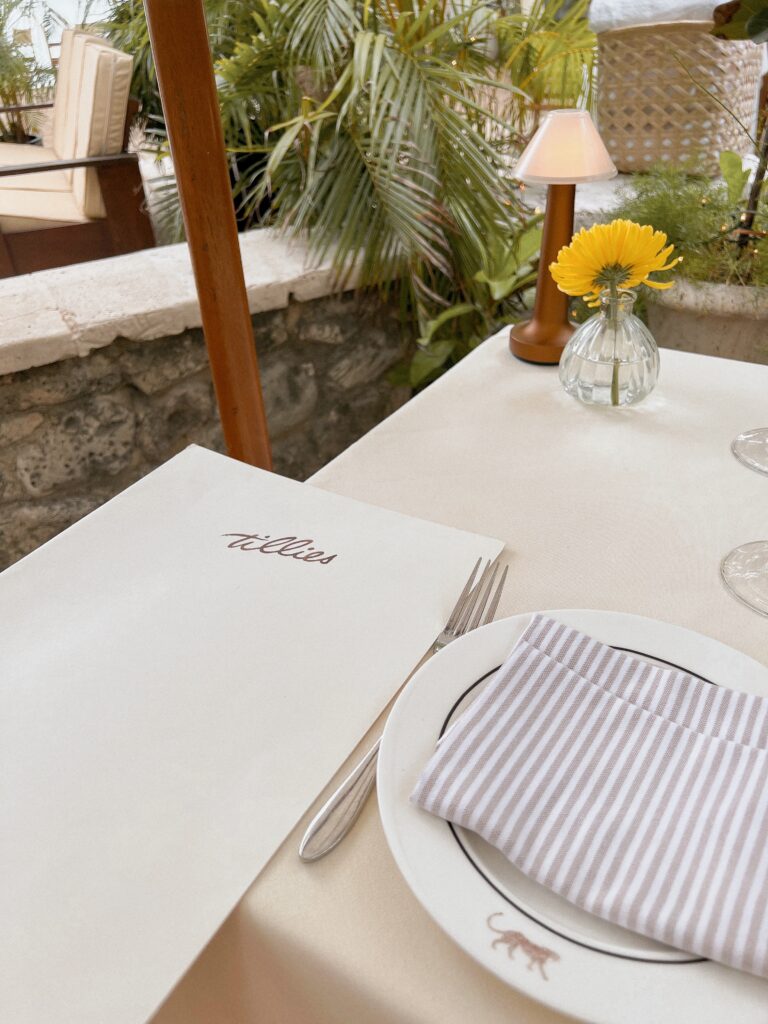 Do
Rent a Moke to drive to the East End, North Side or Rum Point. Don't be intimidated by driving on the other side of the road!
Walk the length of Seven Mile Beach at sunrise and sunset
Drink all the Pina Coladas – my favourites are at the Ritz Carlton beach bar and at Coccoloba
Eat your weight in cracked conch and wahoo fish
Visit popular spots like Stingray City, Bioluminescent Bay or Starfish Point (they can be a little touristy and aren't really my thing BUT they are a usual thing to do on your first visit)
Shopping at Camana Bay (Sand Angels has the best selection and always has an incredible buy that makes me want to leave with everything, despite not living in a sunny destination full time)
Check out Cayman Good Taste and Island Diaries by Kate for more intel on what's happening and where to go on the island