Rediscovering New York and creating this new itinerary feels like the first bit of normalcy I've had in almost two years. I have missed travelling, missed exploring new places, returning to favourite haunts, and in general, just being inspired by the sight of something new. I still firmly believe that my last itinerary very much holds up and I ended up revisiting many past favourites again this time. It was a huge relief that nothing had changed too much.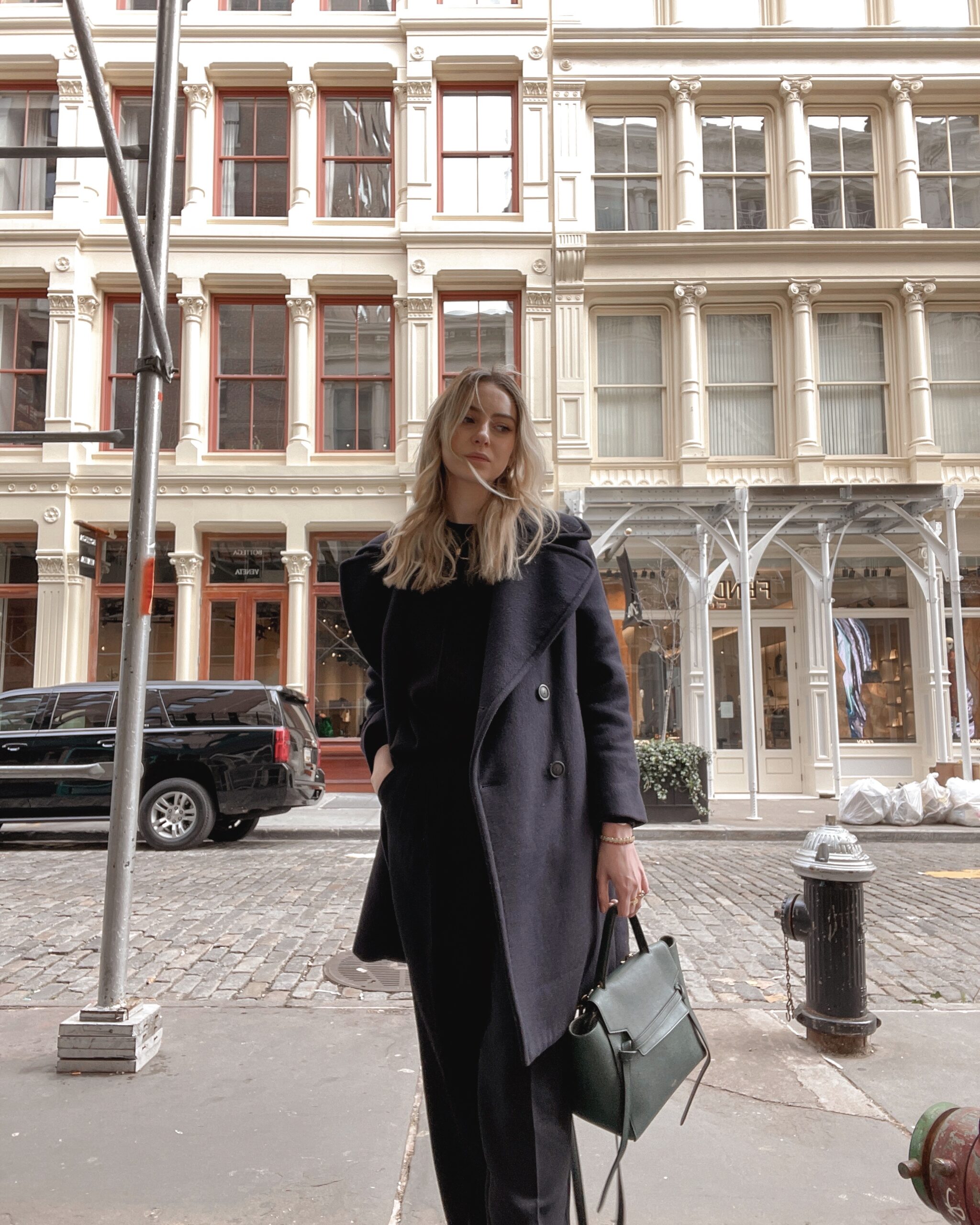 Fly
Flying felt just like it always has when taking Porter Air from the island airport, with just a little bit more paperwork. For now, I'm avoiding Pearson at all costs. Regardless of how you choose to get there, I cannot stress enough that if you are eligible, GET NEXUS! It is a time-saver in ways you won't believe, but especially upon arrival. It's worth every penny and more.
Stay
I always recommend the 11 Howard in SoHo due to it's relatively low cost (NYC hotels are always expensive, but never more than right now) and proximity to everything. That being said, it is very noisy and if you're a light sleeper like my husband, it might be unbearable. A downtown location is a must, convenience-wise, so next time, we will try either The Bowery Hotel, The Marlton Hotel or Crosby Street Hotel.
Day 1
When you arrive, drop your bags at the hotel and start walking towards the West Village.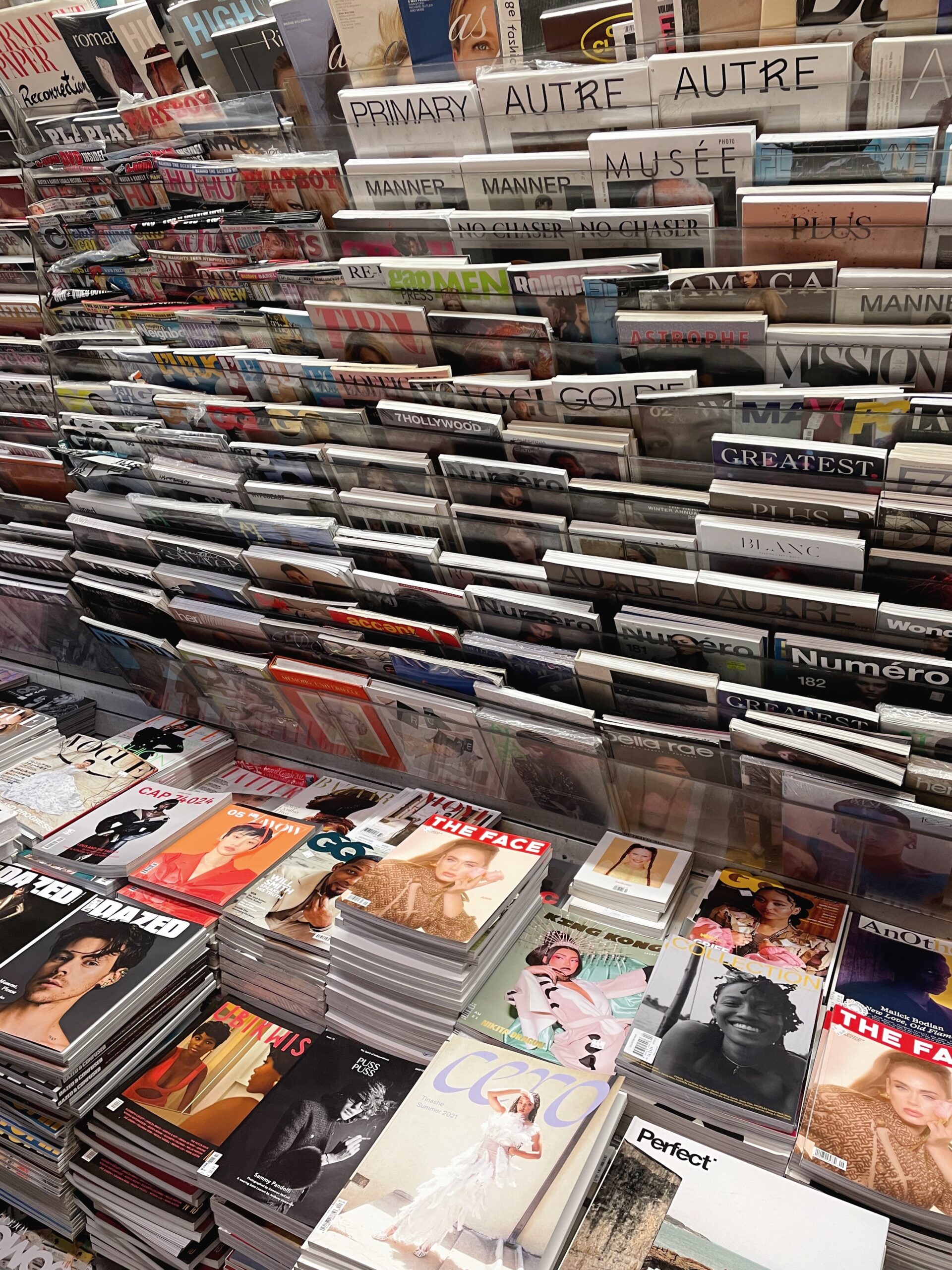 Pick up coffee, lemonade and an Everything Croissant at Daily Provisions West Village.  If you're like me and you finish all of your reading material on the flight over, stop by Three Lives & Company (238 W 10th St) to stock up on reading materials. 
Bleecker Street is back in full force, so you'll want to stop at Intermix, Diptyque (get the New York exclusive city candle – I love these limited edition items to take home as a souvenir), Something Navy, Lingua Franca, LoveShackFancy, The Last Line (get a piercing and something rainbow and sparkling to put in it), and Sandro.
Visit the iconic Casa Magazines (22 8th Ave) and buy a $40 abstract fashion glossy you've never heard of before (and of course, snap a requisite IG photo). Drop by Bar Pisellino (52 Grove St) for a cocktail and to go over your recent purchases.
At this point, you'll likely be able to check in to change and freshen up for the night ahead.
As I said in my last itinerary, I firmly believe that night one dinner should be spent at Rubirosa Pizza (235 Mulberry St) but if you're feeling a little more scene-y, Cipriani is always really fun, too.  OR, if you don't mind rolling the dice for a restaurant that's first-come-first-serve, Emilio's Ballato is just delicious.
Day 2
Be forewarned: this is a shopping-heavy day. Personally, I really enjoyed spending the entire day in SoHo on this most recent trip rather than bouncing all over the city.
Start your day with coffee at Felix Roasting Co. (104 Greene St) or La Colombe.
My favourite shop in the whole city is Ulla Johnson (15 Bleecker St). From the interior decor to the always-inspiring floral displays, it's worth a visit for the aesthetics alone. But of course, the clothes are impeccable too.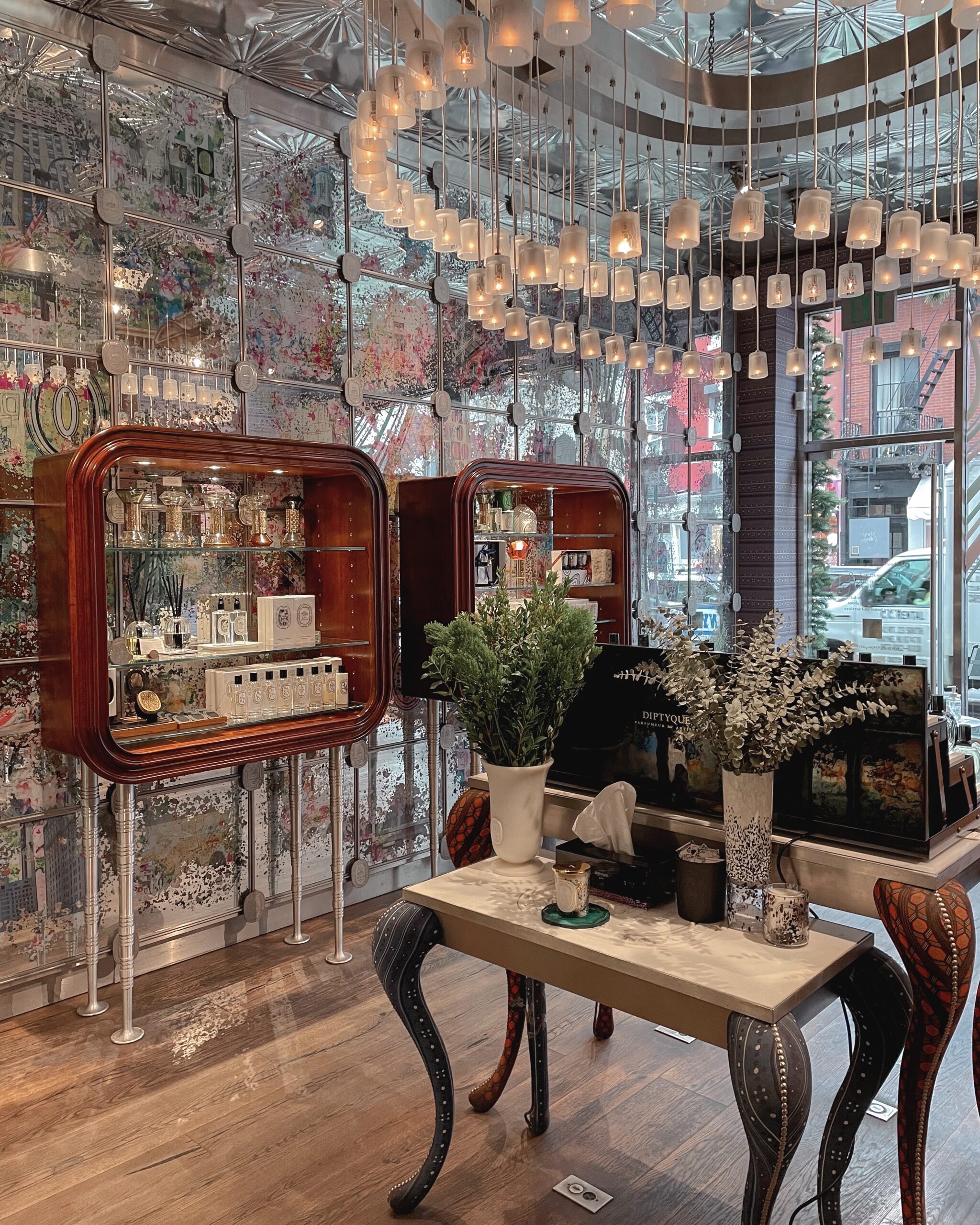 After that, make your way down Elizabeth St and through the winding path through SoHo I've put in order here. When I make my itineraries, I always try to plan things in a way that feels like a natural, meandering route with purpose. Visit L'Appartement Sézane (254 Elizabeth St), Buck Mason for great basics (235 Elizabeth Street), Loeffler Randall for great shoes but also impeccable interiors (10 Prince St), Aimé Leon Dore makes great pieces but the lineups are a vibe kill (214 Mulberry St), then & Other Stories (575 Broadway).
A highlight for me recently was the Nanushka Store (140 Wooster St), where you'll want to buy everything and take all the IG photos. Key pieces are their coats and vegan leather bags, but I also want to steal everything from the men's department, too.
You'll never see me pass up an opportunity to visit Anine Bing (81 Greene St) and this location is so chic.
If your man is into fashion, I think that Drake's (361 Canal St) makes the most stylish things. It's even worth it to shop for yourself because as we all know, men's things just fit better. Side Note: if you're travelling with a style-savvy male companion, you might want to add the following to your route: Todd Snyder, John Elliott + Co, Kith, Officine Creative, Maison Kitsuné, Nike SoHo, Double RL Men's, John Lobb, Saturdays NYC, and The Armoury).
Onward to Sea NY (324 Canal St) for whimsical yet practical pieces of my dream. Then to Foundrae (52 Lispenard St). While certainly an investment, their pieces are true talismans steeped with so much meaning – they're the definition of a modern heirloom. My greatest regret from this trip was leaving without something from here to mark a major life transition I'll be making in the new year.
If you have the energy, make your last stop Roman and Williams Guild (53 Howard St). It's the most gorgeous interior store with a gallery adjacent, and just a true feast for the eyes and soul.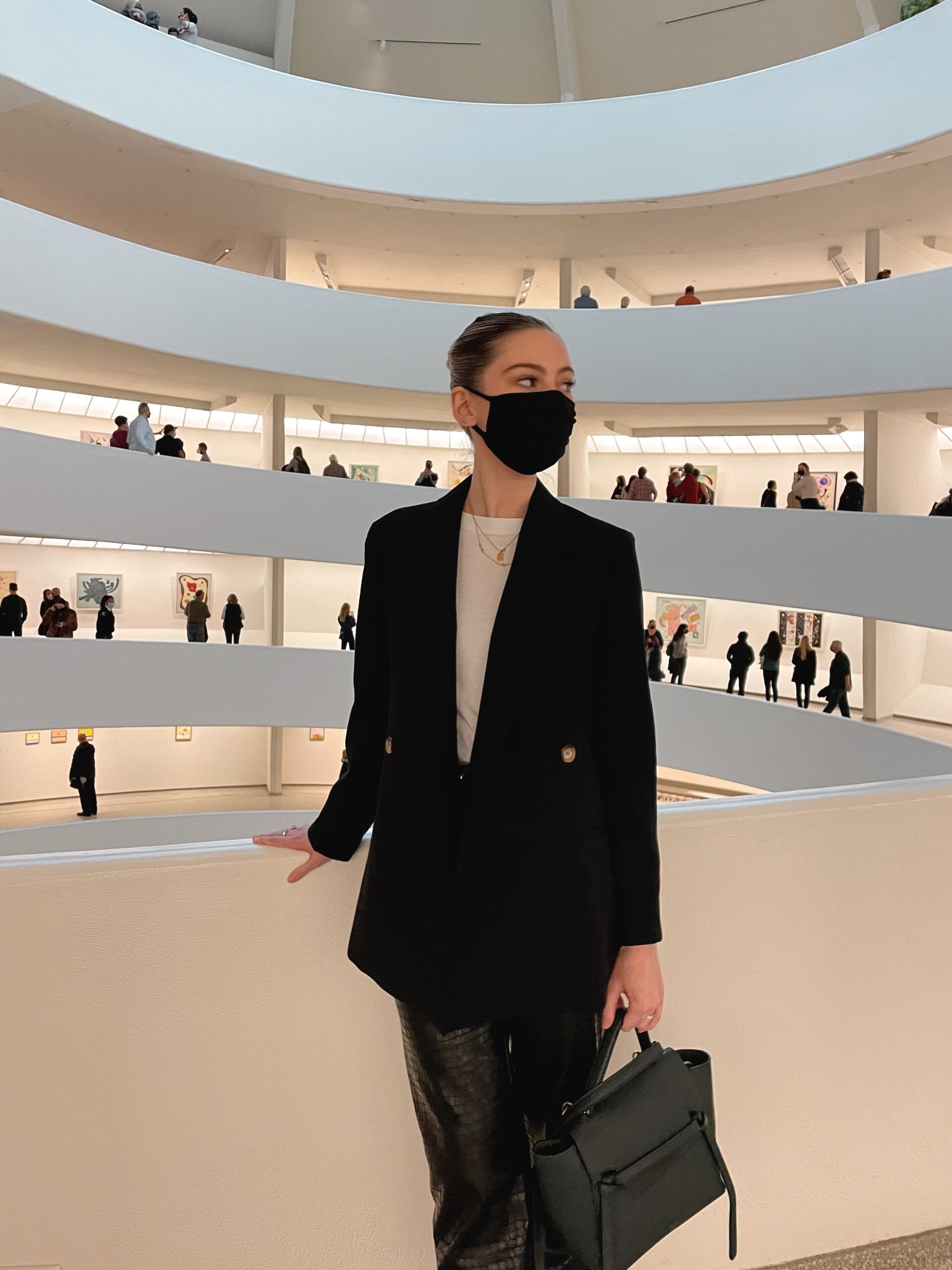 Dinner at Carbone. Get a round of cocktails to start – their dirty martinis and espresso martinis are both fabulous. Order the oysters and the clams to start but don't go too heavy on appetizers as they also bring a bunch of great little nibbles to your table. Next courses should obviously be the spicy rigatoni vodka and veal parmesan, which they're known for, but the lasagne is also decadent and wonderful. Served with a beautiful Tuscan red, of course. I don't know how the rest of the meat dishes are but I've heard only good things. I know Carbone is maybe a little predictable, but the food is delicious. And honestly? It's just a really fun vibe. Reservations are a must, if you can get them.
If you're still up for it, go for drinks The Crosby Bar, Dante or Balthazar (which I loathe during the daytime, but love in the evenings if you sit at the bar and have one of the city's best martinis) which are all within a short walk.
Day 3
I always love an uptown day and each trip wrestle with the idea of staying at The Mark and making it the home base for my trip. Perhaps worth an entirely separate guide in the future? Much of what I did uptown this year was a repeat of my last trip. In any case, I firmly believe that the best days start with a bagel. Get off the subway at 86th to grab a bagel at Tal and then a coffee at Variety. Eat and walk towards the Guggenheim. They always seem to have the perfect exhibit whenever I'm in town, so I always end up finding myself there. This season it was Vasily Kandinsky, and I loved how his work was displayed.
A first for me this trip was the Neue Galerie, just a block south. While perhaps not worth visiting unless you are a true connoisseur of German and Austrian art (to put it mildly, I am not), I have long dreamt of seeing Klimt's portrait of Adele Bloch-Bauer in person. Truly, no photo can do this work justice. I was gobsmacked when I walked into the room. So if you're anything like me, that is worth the price of admission alone. Additionally, they have this cute little Austrian café called Café Sabarsky inside, which I really enjoyed for a little bite and break.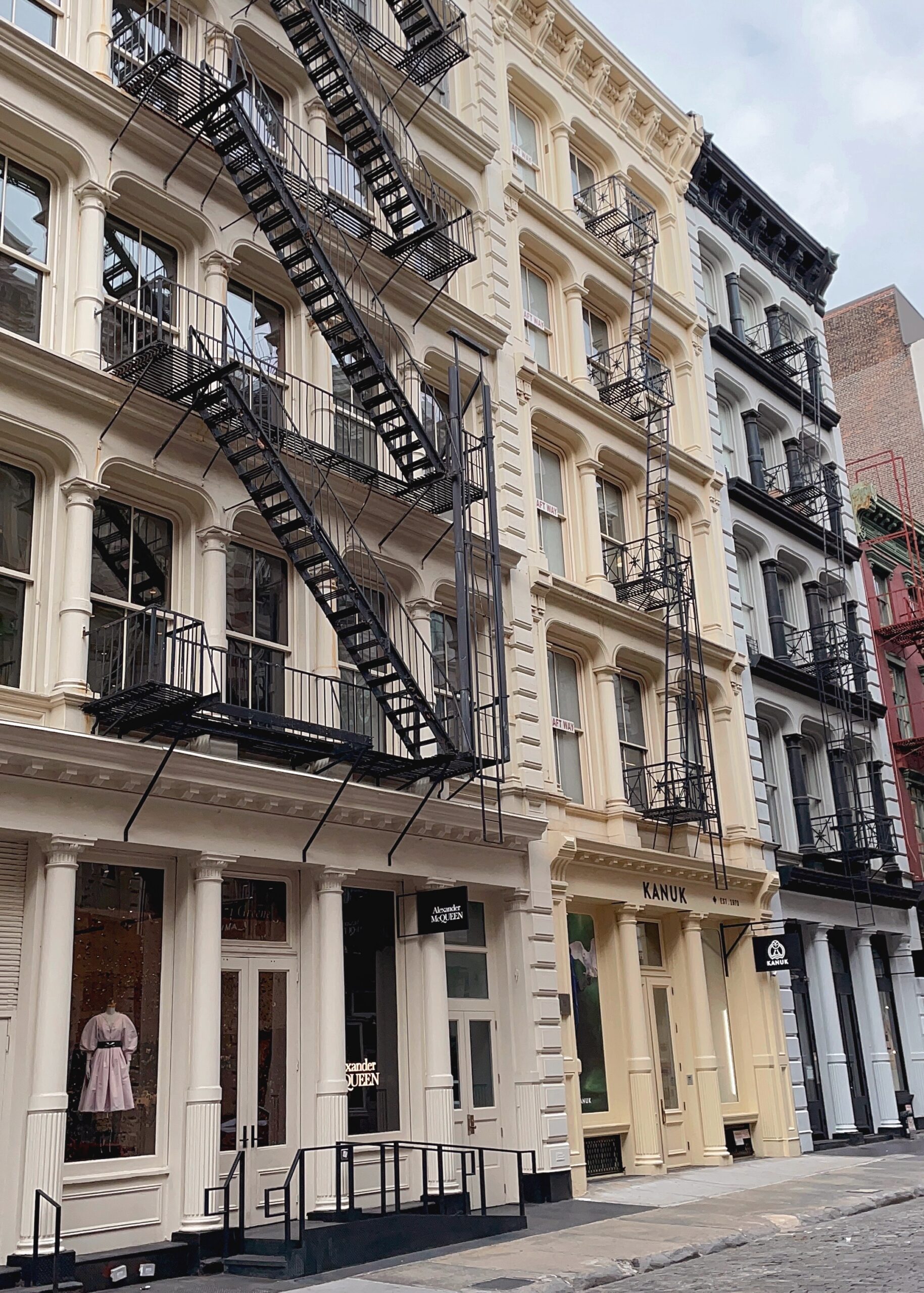 If yesterday's shopping excursion didn't exhaust you, then why not pop into a few more places as you wander South? Nili Lotan (1186 Madison Ave), The Westside (1162 Madison Ave), Michael's Consignment (1125 Madison Ave), Jenni Kayne (1082 Madison Ave), LoveShackFancy (1058 Madison Ave), Fivestory (1020 Madison Ave), IRO (1013 Madison Ave), Albertine (972 5th Ave), La Ligne (996 Madison Ave), FRAME Denim (900 Madison Ave), Anine Bing (838 Madison Ave), Manolo Blahnik (717 Madison Ave), and Goyard (20 E 63rd St).
In previous years, I would have suggested stopping into Bemelmans for a midday martini along the way, but the lines and tourists were absolutely out of control this year. Instead, try the Penrose, or if you're looking for a classic bit of New York, go to JG Melon. Perhaps not the chicest, but get a cheeseburger, the fries and a glass of champagne and just be happy for a while.
You could subway downtown again to your hotel for a rest and to dress for dinner, or if you have some energy, visit a winter market if you're there around Christmasstime. My favourite is the one at Union Square, but I've heard the Winter Village At Bryant Park is equally charming.
For dinner, I'd go one of two ways tonight. If you can get reservations, Polo Bar is everything and yes the burger stands up to its reputation.
As an alternate, Raoul's (180 Prince St) is an equally great option. So energetic with delicious food. Get a martini and a burger (if they have them – they notoriously make very few each day) or the steak au poivre. I find myself wishing there was somewhere like this at home, as it is just such a fun evening out.
For those that said New York was dead… well, they couldn't have been more wrong. This visit felt so much like my last, in the very best way. I'm so happy to have just bitten the bullet and gone, despite my reservations. If you have any places I've missed that I need to try on my next visit, or have any questions about what NYC is like at this time (from where to get a PCR test to how the mask situation is handled), don't hesitate to email me.
---