Every time I go to New York, I can't help but post up a storm on IG Stories… there's just so much to see and do. Inevitably, I get a million DM's asking for my trip itinerary. I'm finally getting around to sharing every detail of what I consider to be the perfect itinerary for a long weekend in New York City, including where to stay, eat, shop and take photos!
Fly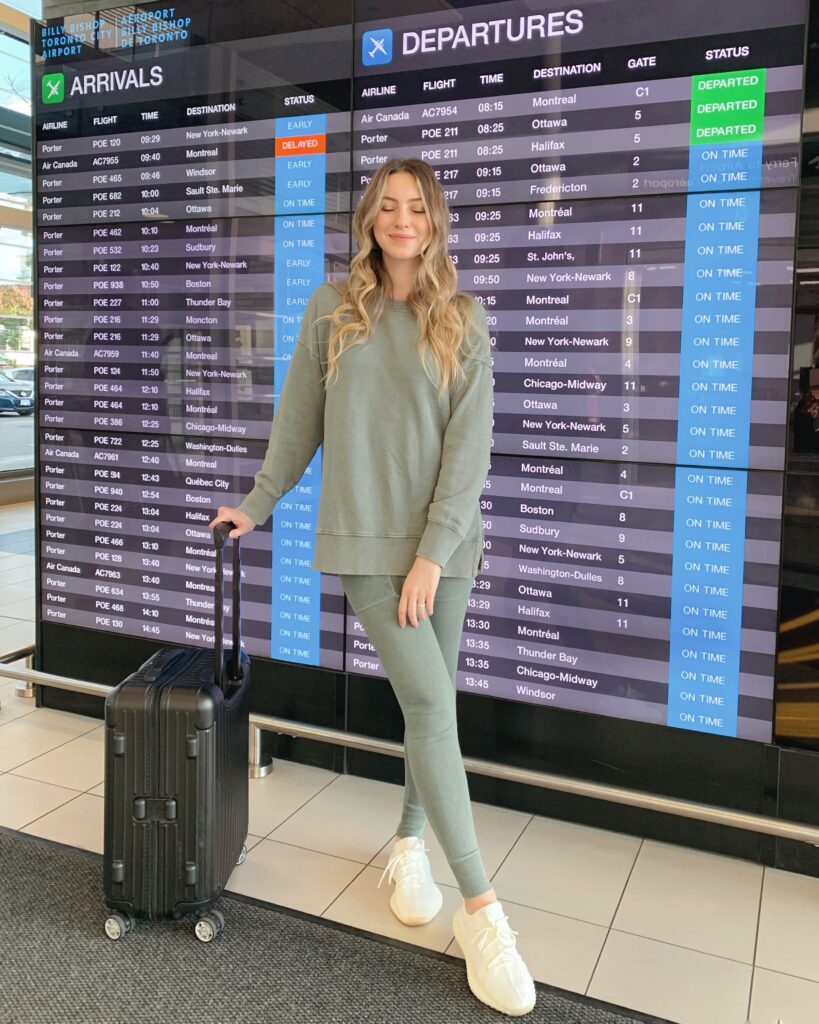 If you're flying from Toronto, I seriously recommend taking Porter Air. It's a seamlessly easy way to travel, as I find getting to Pearson & going through security to always be a headache, even if you have NEXUS.
Stay
I've stayed everywhere in New York, from The Plaza to the Holiday Inn Express (yes, really). Personally, based on style, location, and price, 11 Howard in SoHo is my favourite spot to stay. It's perfectly situated among all the best shops and restaurants, and the subway is a 2 minute walk should you want to go anywhere else.
Day 1
When you arrive, drop your bags at the hotel and head to the West Village, my favourite area in the city:
Grab brunch at Buvette or Frenchette.
Walk down Leroy St (b/w Hudson & 7th) in the Fall for some of the most vibrant yellow leaves you'll ever see.
Get a matcha latte at Chalait.
Drop into Lingua Franca (382 Bleecker Street), LoveShackFancy (390 Bleecker Street), & Anine Bing (330 Bleecker Street). I always adored dropping into Hill House Home, but it is sadly relocating at the moment.
Need a pedi? Visit Jin Soon (23 Jones St) for the best you can get.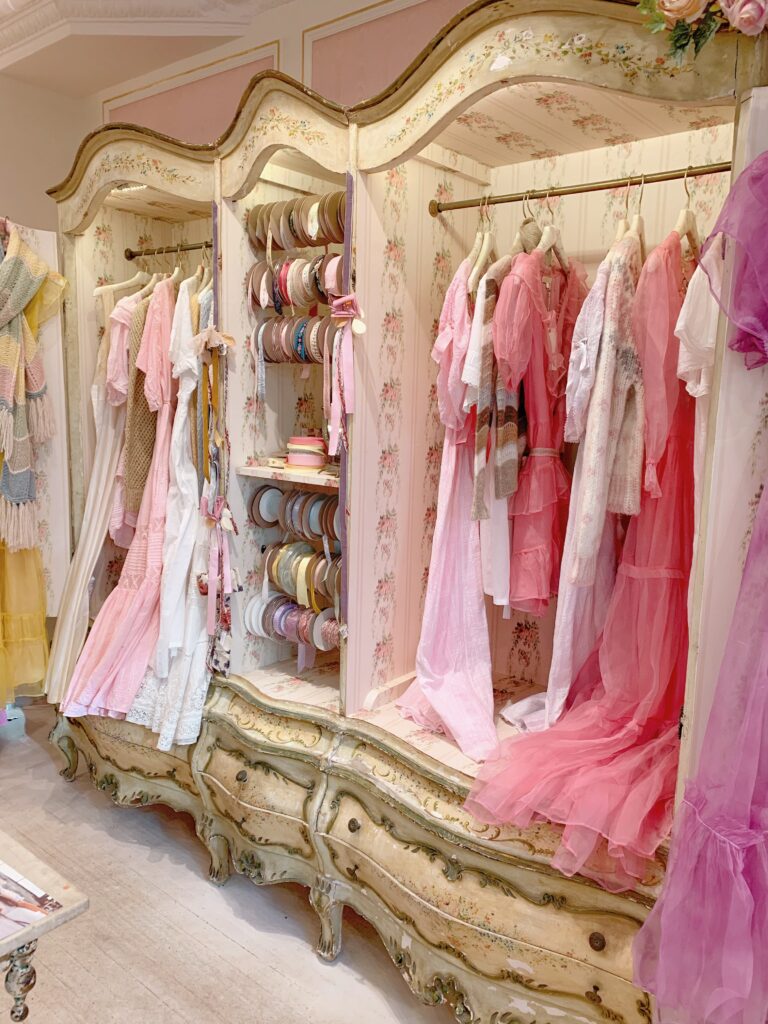 Head home to change and freshen up for the night ahead.
Dinner on your first night should always be at Rubirosa Pizza (235 Mulberry St), as far as I'm concerned. After an eight minute walk from 11 Howard, the most delicious vodka sauce pizza awaits you. Pair it with a bottle of Lambrusco and the arugula salad. Order a large – if you don't finish it (you will), there's nothing better than a cold slice for breakfast the next morning. Reservations Highly Recommended.
Day 2
Ready for a wellness day? This is basically the day that my best friend Courtney and I had during our visit in December. But in our typical style, a day of treatments and wellness is only fittingly followed by an indulgent evening out.
Grab your workout gear and head to Energi for one of Megan Roup's Sculpt Society classes. They are both challenging and fun, and you'll get seriously sweaty!
The sweat marathon continues with an infrared sauna / lymphatic drainage massage at IMD Beauty Spa. This place is not cheap, but it's an incredible experience. You're scrubbed down with magnesium, wrapped in a black plastic wrap (you'll look like you're in a Catwoman costume), and left in an infrared sauna until you can barely stand it. Next, you're brought into a treatment room where you limbs are massaged (often painfully so) to the limits, eliminating water retention, massaging areas of cellulite, and stimulating your lymphatic system.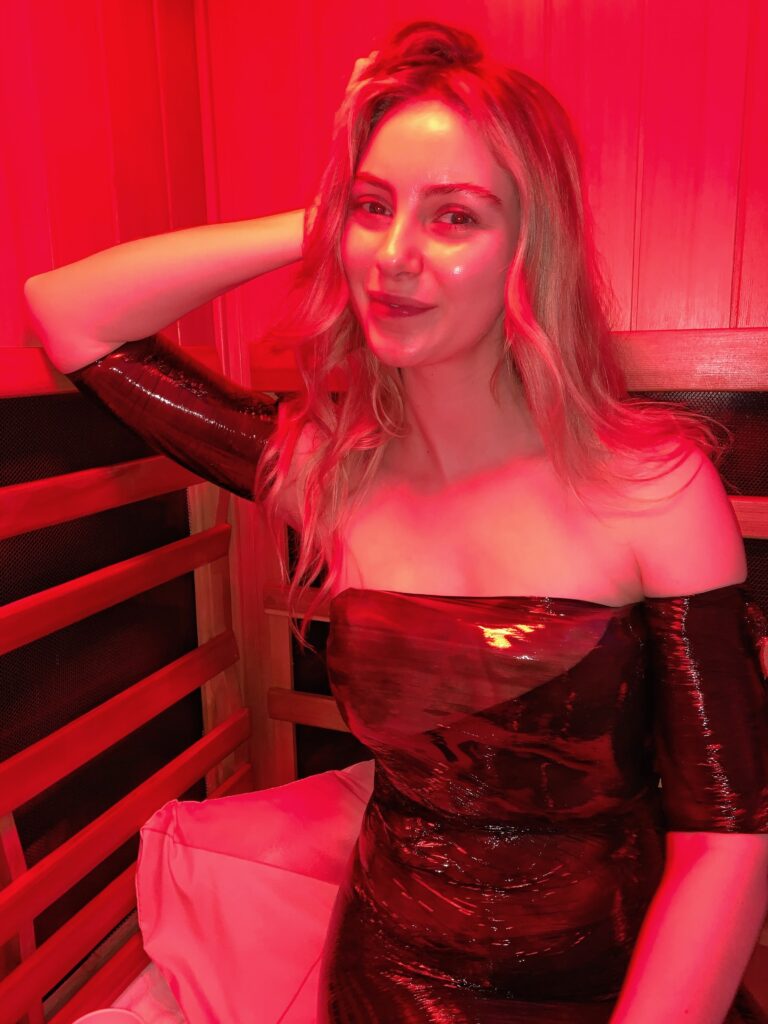 Lunch time! Sweetgreen is my favourite spot for grabbing something quick and healthy. You'll be wishing you could shower, but IMD tells you not to for 6 hours after treatment, so I'll help you fill the time:
Get a bit refreshed by booking in for a blowout at Drybar Flatiron. I'm always happy with their Mai Tai style for the perfect undone beach waves.
Walk home, drop into:
Jennifer Fisher (103 5th Avenue)

Bandier (108 5th Avenue)

Sephora (45 E 17th St – stock up on all the things you can't buy in Canada, like Sunday Riley A+ Retinol, Kora Organics Noni Supplements, Moon Juice supplements, the full range of Supergoop sunscreens, etc.
After the long walk home and all those body treatments, a body shower will never feel better. Freshen up and get ready for dinner!
Dinner at Bar Pitti. On top of being amazing for people watching (the last time I went, I sat in between Julianne Moore and Matt Dillon!), the pasta is also amazing. Get the one with the tomato cream sauce – I forget what it's called, but you'll know it when you see it. Cash Only.
After Dinner Drinks at Dante. It was recently voted #1 in the World's Best Bars, and it has negronis on tap. Need I say more?
Day 3
Up and at 'em! Book into a class at Project by Equinox, where they always have really innovative and fun classes that go by so quickly.
Afterward you're done at the gym for your body, head to the gym for your face: Face Gym (670 Broadway) is my favourite place that I always make time for if I'm visiting the UK or NYC. Get The Signature Electrical – your face will be lifted, your cheekbones defined, and your skin tighter and brighter.
Do some shopping en route back to your hotel:
Back to the hotel to shower and get ready for the rest of the afternoon.
Brunch at Jack's Wife Freda or Sant Ambroeus.
After that? More SoHo shopping, of course. Stop into Parachute Home (129 Grand St) and buy a robe (or do what I did and pick up the Cloud Duvet set… it's still the best purchase I made last year!). Visit The Real Real (80 Wooster St), & Other Stories (575 Broadway), Mansur Gavriel (134 Wooster Street), What Goes Around Comes Around (351 W Broadway), and Reformation (23 Howard Street).
Glossier (123 Lafayette St): Even though you can order it online, there's something fun about entering their immersive space. Plus, you can't get Invisible Shield, their SPF, in Canada. It's a hero product for me, so that's reason enough.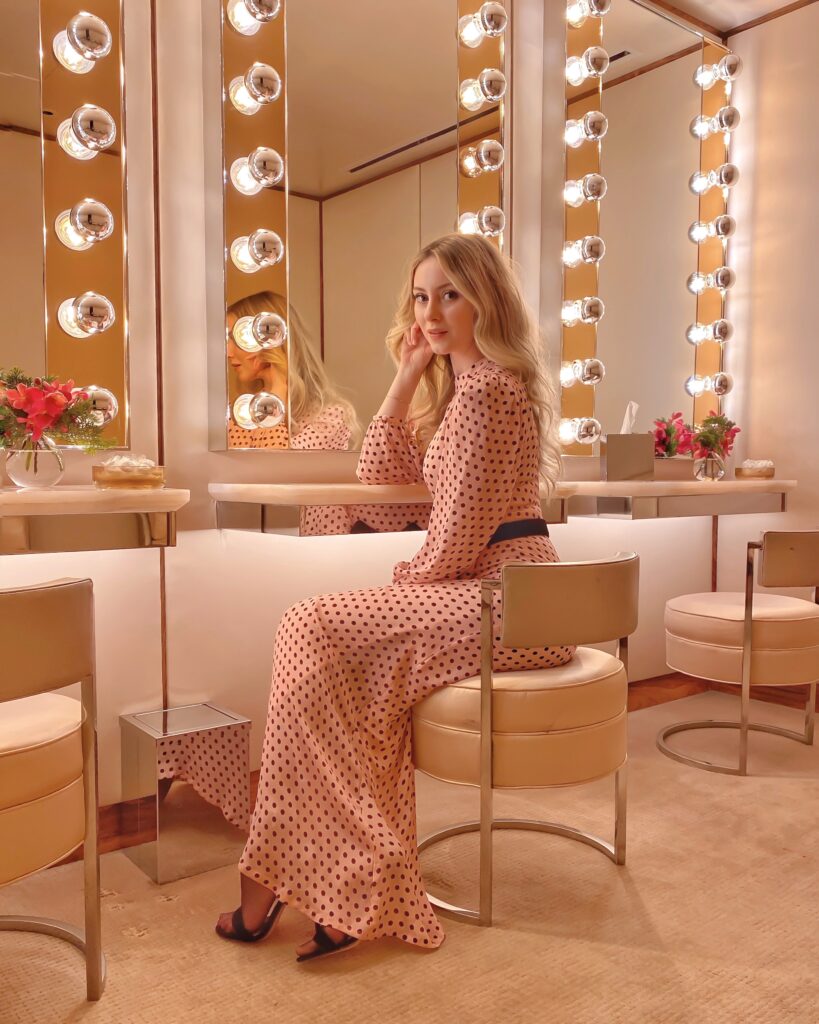 Go home, get fancy. It's time for a night out. Call up Glamsquad and have their hair and makeup team come directly to your hotel room to help you feel your best for an unforgettable evening.
Dinner at The Grill. It is expensive, but a truly luxurious experience that makes you feel as though you're in the Mad Men era. Reservations are tough to get – you need to follow the instructions exactly. Get something made table side, order a martini. The Dover Sole is extraordinary. So is the bread basket. Have the vanilla cake AND the baked Alaska. Most importantly, set aside 20 minutes to take selfies in the bathroom.
Day 4
Brooklyn Baby! Jump on the subway OR if it's nice out, take a walk across the bridge.
Breakfast at Sunday in Brooklyn. Literally, do not miss this. And I know, we're all trying to add a little more #health into our lives, but this is NOT the place. Okay, if you're really feeling like it, get the green juice, it's actually really good. But there is one thing you want to order here, and it is the PANCAKES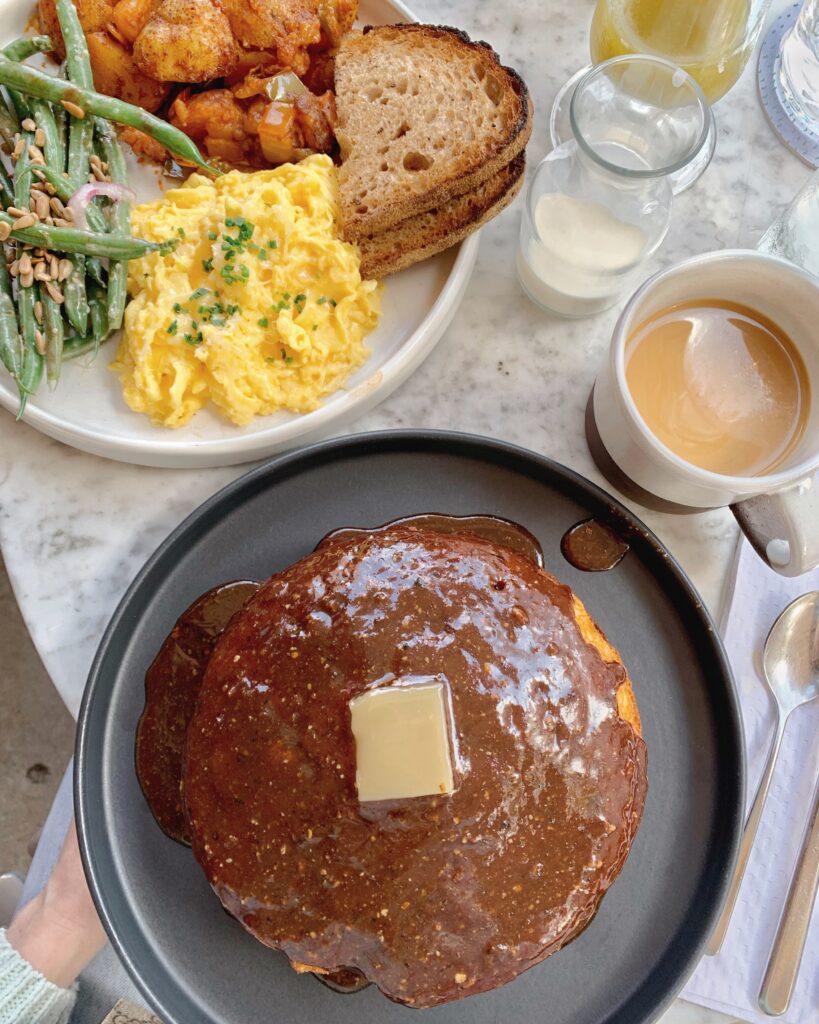 . Don't even bother looking at the menu, just get them and thank me (and send me photos, please!). The coffee is also excellent, as is the people watching, if you're visiting during the time of year that you can eat outdoors.
I'm by no means an expert on Brooklyn, but I really loved:
Leif (99 Grand St)
Mociun (683 Driggs Ave)
Catbird (219 Bedford Ave)
Flannel (190 Bedford Ave)
Brother Vellies (71 Franklin St)
Bellocq Tea House (104 West St)
Duke's Liquor Box (114 Franklin St): Go in and let the owner recommend a bottle of pet nat or Lambrusco to enjoy while you get ready for dinner this evening.
Uber back to the hotel, because honestly you'll have done a lot of walking at this point.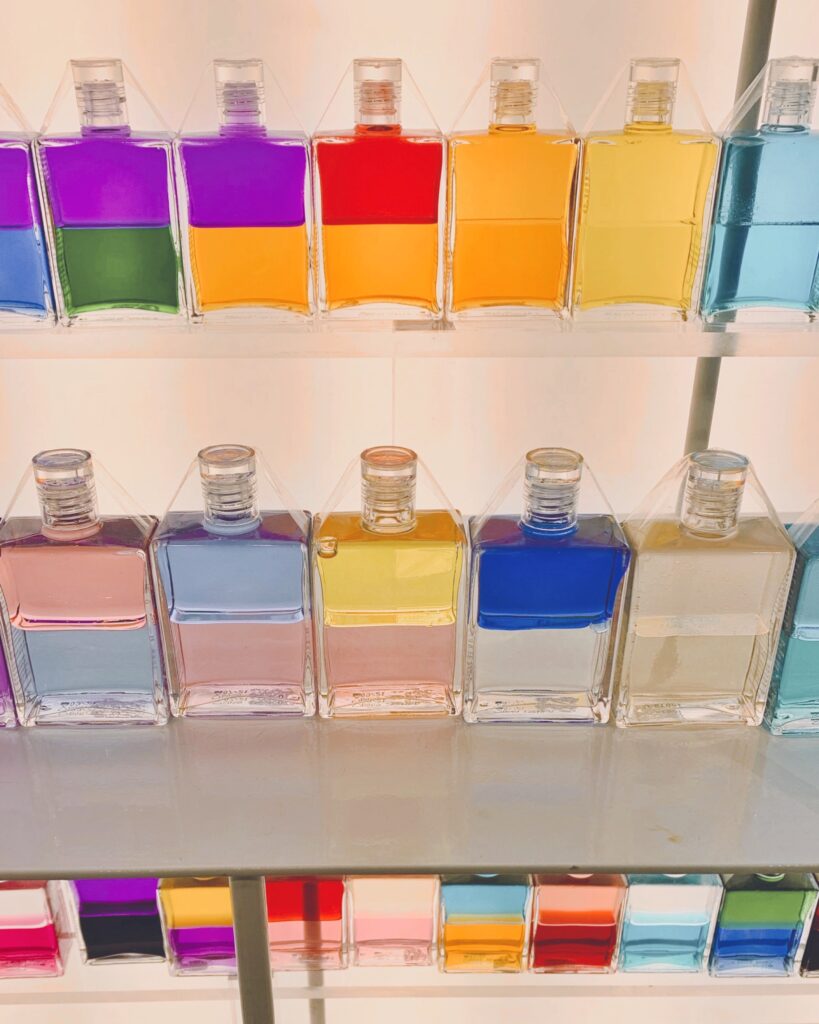 Refresh, and either taxi or subway to ABC Carpet & Home (888 Broadway) before dinner. Stand in front of the Aura Soma wall. Choose the one that speaks to you. Wander around the store (give yourself at least half an hour, don't make the same mistake I did and have a limit of 15 minutes, it is NOT enough to take it all in).
ABCV, ABC Kitchen, ABC Cucina – any of the ABC restaurants are wonderful, you cannot make a wrong choice! Even my meat-loving husband adored ABCV. If you do ABC Kitchen, get a martini and the crab toast. It is my dream food pairing.
Day 5
For your final day, you're heading uptown. But you're getting there in 2 parts.
Take the subway to 14th Street. Get off and go to Daily Provisions (103 E 19th St). Get coffee and a crueller or coffee and an everything croissant. Take them to Madison Square Park and eat them in the sunshine.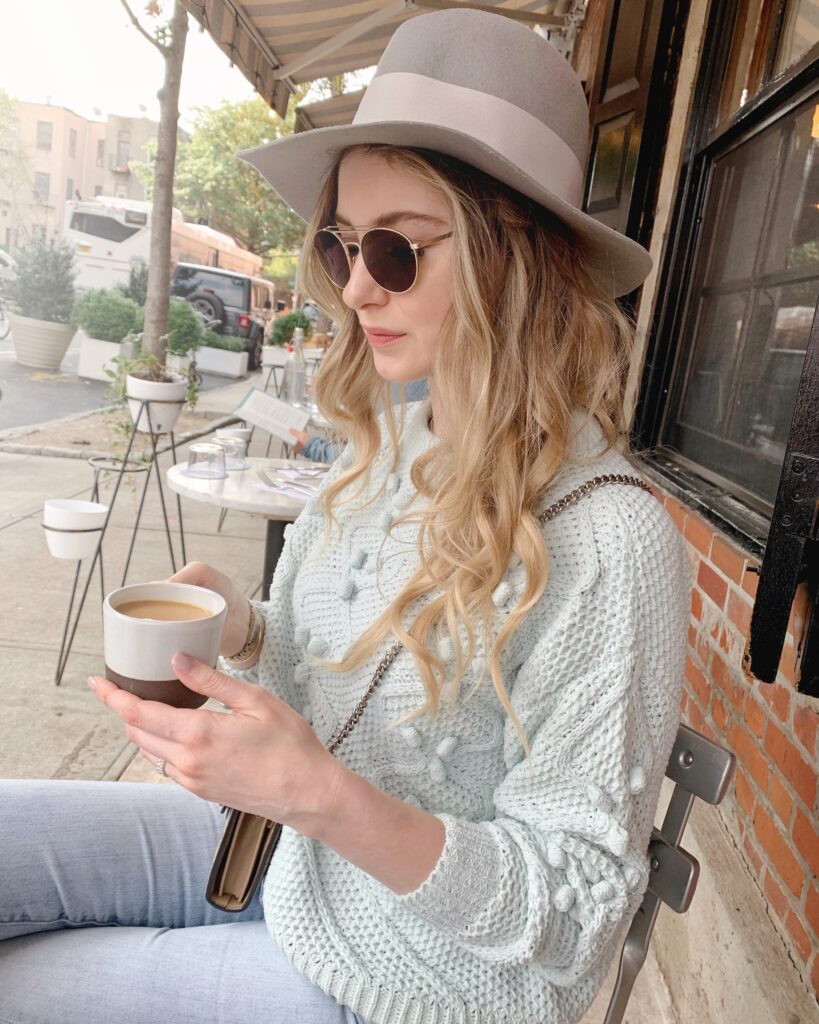 Unless it's Mon, Wed, Fri or Sat. If it's one of those days, instead walk to Union Square, eat them there, and then walk about the Union Square Greenmarket. Stop by Andrew's Honey. Buy the matcha honey because Eva Chen says so and I do too.
Then, jump back on the subway and head up uptown to the Guggenheim. It is one of the most pleasant places to spend an early afternoon. Walk up the spiral to the top, and back again. Go to all the exhibits. Take photos, of course.
Have time after you're done? Do some walking, dropping by Carnegie Hill Historic District, 86th-98th streets from Lexington to Fifth, I particularly love the historic brownstones – the best are on 92nd, 93rd, and 94th streets.
Then, start walking South:
Feel like another museum? The Met is right there! Not your thing? Keep strolling.
Albertine (972 5th Ave): This French-English bookstore features an amazing selection of beautiful books and a painted cosmo ceiling that makes it worth the stop.
Aquazzura (939 Madison Ave): Its pink walls and beautiful black and white marble details are even better in real life.
Ready for a break? Grab a table at Ralph's Coffee (888 Madison Avenue) for coffee and a photo opp.
FIVESTORY (18 E 69th St): A beautiful store with an incredibly edited selection of all the coolest brands.
The RealReal (870 Madison Ave): The online consignment mecca brought to life!
Lingua Franca (801 Madison Avenue): The new uptown outpost of my favourite West Village sweater shop. I haven't been to this location yet – go and tell me what it's like!
Then, jump on the 68th Street subway and get downtown for a rest & refresh before dinner.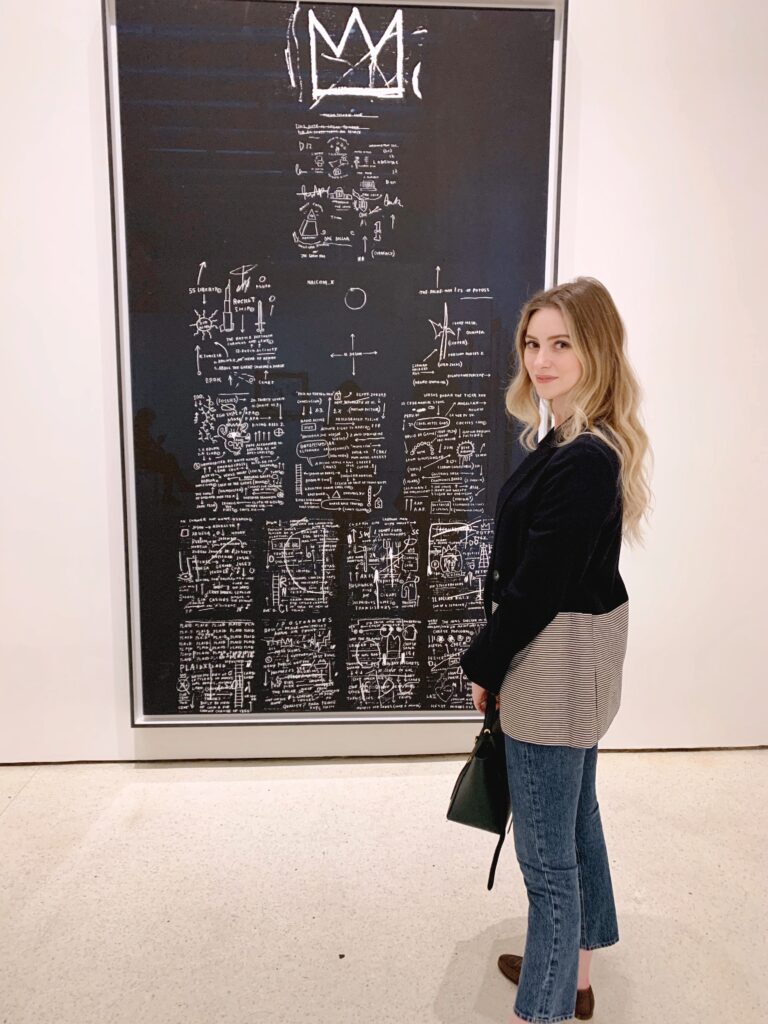 Dinner at Via Carota or Don Angie:
Via Carota is walk-in only. Be prepared to wait. It's worth it. Get anything, it's all amazing.
Don Angie takes reservations, but it is nearly impossible to get them if you aren't on the page at exactly the time they are released. Get the lasagna for two.
After Dinner Drinks at Bar Pisellino. It's very cool. Be prepared to stand, since there isn't much seating. Let the waiters recommend something to you, they know what they're talking about.
Day 6
If you've got time, you definitely want to go for brunch at Sadelle's. The bagel tower and Freddy salad with a cold bottle of rose are what constitute the perfect group brunch, in my opinion. Make Reservations.
If you're a bit more pinched for time, I'd do a quick run for a matcha at Cha Cha Matcha, and then pick up a bagel at Black Seed Bagels. Their AB&J (Almond Butter & Jam) on poppyseed is something I actually dream about.
There are a million ways you can get to the airport. I Uber, because convenience. You do you!